Supergirl meets Wonder Woman: Melissa Benoist shares first look of Lynda Carter as US president
Executive producer Greg Berlanti earlier had said he had the 'perfect role' in mind for Carter in season 2.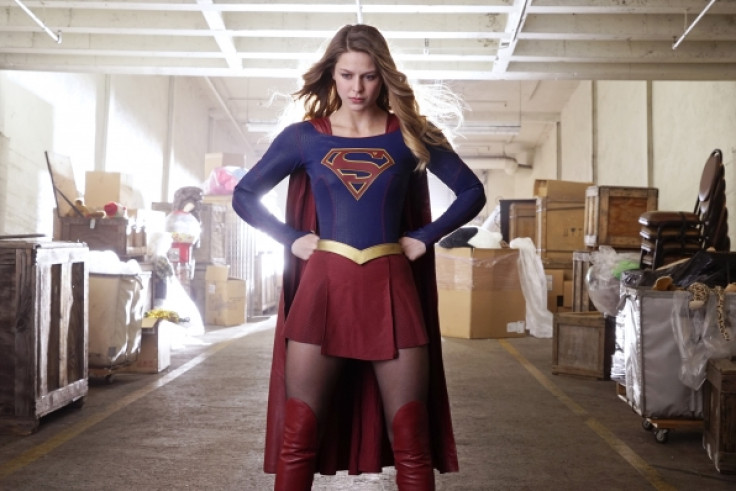 It was a Supergirl meets Wonder Woman moment on the sets of CW Studios when actress Melissa Benoist met Lynda Carter who portrayed Diana Prince on the TV series from 1975 to 1979.
Benoist took to social media to share behind-the-set images along with Lynda Carter, who will play the role of the US president in Supergirl season 2. In the image, Carter is seen in a full black suit alongside Benoist, who donned her superhero outfit. The former Glee actor wrote, "Met a wonderful woman today @reallyndacarter".
Earlier, executive producers Andrew Kreisberg and Greg Berlanti had spoken about adding Carter to the cast of season 2. Berlanti told Entertainment Weekly that he had a "perfect role" in mind for the former Wonder Woman star, but they "couldn't work out her schedule". Berlanti described it as the "biggest disappointment for me this entire season".
Kreisberg added, "We're going to do it, we'll just do it next year." And Berlanti teased Carter's potential role and said, "All right, she's the female president of the United States."
Season 2 of Supergirl has added numerous new faces to its cast. Teen Wolf actor Tyler Hoechlin has been roped in to guest-star as Superman. The Vampire Diaries actor Chris Wood will play Mon-El, who will be the mysterious character in the pod that crash-landed in the season 1 finale.
Supergirl season 2 will also feature a special musical crossover with CW's The Flash season 3. The special episode may feature a "dance sequence". The second season of Supergirl is set to premiere on 10 October.
© Copyright IBTimes 2023. All rights reserved.