Bar Mitzvah Superman: British Tycoon's Ultimate Present to Son Goes on Sale [VIDEO]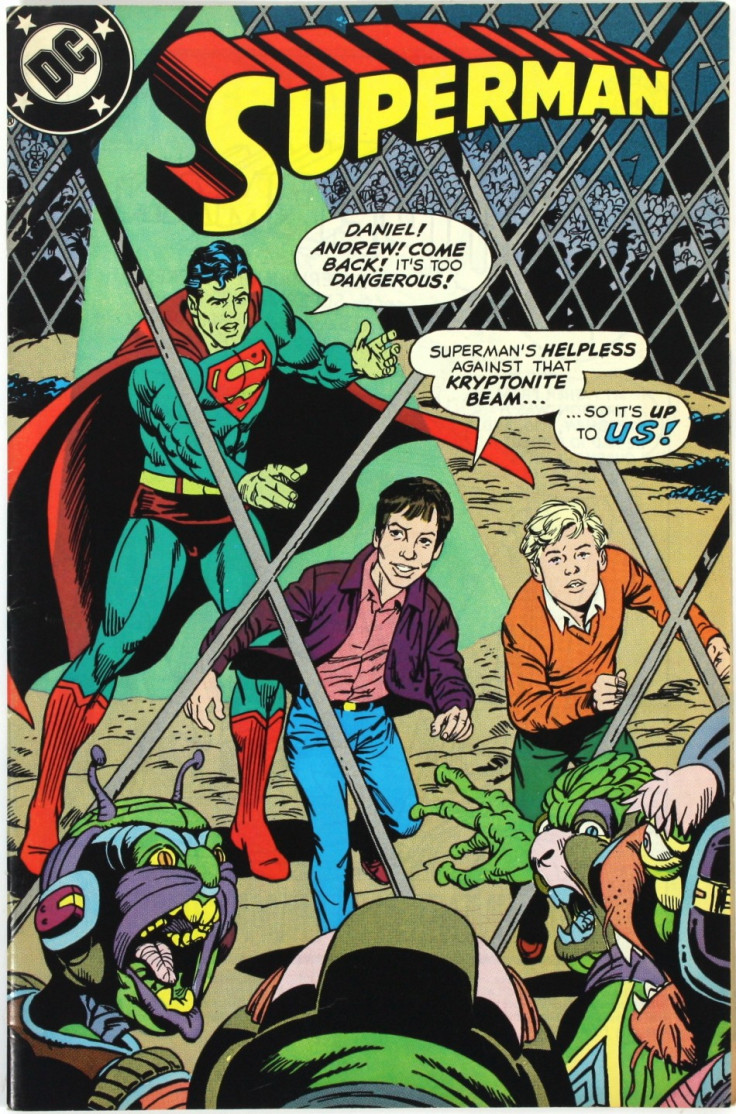 Featuring in a Superman comic is every child's dream. It is not hard to imagine, then, the surprise of Daniel, son of British property tycoon Godfrey Bradman, when he received a special edition for his 13<sup>th birthday and Bar Mitzvah in 1988.
"This Island Bradman", which was commissioned by his father to DC Comics at around £10,000, features Daniel and his half-brother Andrew Hunt as they are transported along with the whole Bradman family to an alien world to serve as afternoon entertainment.
In the 8-page story, Superman joins the family after a robot's kryptonite blast propels him to the planet. The superhero, however, cannot leave due to a kryptonite bubble and it is up to Daniel and his friend Adam to free him by escaping through an air duct.
Seen as the most specialised custom created comic, This Island Bradman is to be put on sale at Catherine Southon Auctioneers and Valuers Ltd's next sale in Surrey, on 20 October.
A former Bradman employee, who wants to stay anonymous, has decided to put it on sale for undisclosed reasons and the valuer has put it on £1,000 - £2,000 as the copy is "on mint condition".
"I can confirm that she worked for the family at the time and as she had young children then, the Bradmans kindly gave her a copy of the comic, which had been specially commissioned for Daniel's party," Silke Lohmann, agent for Catherine Southon, told IBTimes UK. "It's difficult to say how many were printed, but we are estimating that about 200 were printed."
The issue was written by David Levin and drawn by legendary artist Curt Swan, with inking from Angelo Torres. The title is a reference to the 1955 sci-fi cult film "This Island Earth".
Bradman made his fortune as the owner of Rosehaugh, turning it from a tea retailer to a European real estate giant.
The comic is considered a "Holy Grail" for Superman fanatics and a number of copies circulated within DC Comics offices after printing.
In a rather funny video, American comic book writer Mark Waid, who served as eight-year writer for The Flash at DC Comics, recounts the story behind the commissioned Superman story. "I love showing this to Superman fans because they have no idea what they're looking at. They've never seen this," he says.
A copy of the limited edition This Island Bradman is now available at Catherine Southon Auctioneers andValuers Ltd's next sale at The Chateau in Shirley Hills (Surrey) on Wednesday, 20thNovember 2013 at 11.30 am.
© Copyright IBTimes 2023. All rights reserved.