Superman vs Black Adam? Dwayne Johnson fuels hope for epic superhero clash with new photo
The Rock fuelled rumours by sharing a picture with Henry Cavill with the caption "DC Worlds Will Collide".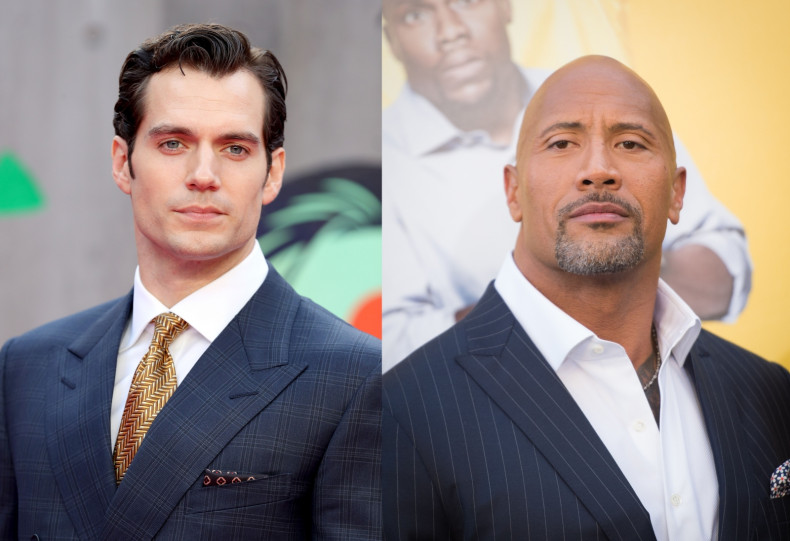 For DC Comics fans, probably nothing can be better than a movie that brings together two big superstars – Dwayne 'the rock' Johnson and Henry Cavill – to fight each other in their superhero garbs. While Warner Bros is yet to make any such announcement, the Rock's recent post teases an epic clash between Superman and Black Adam.
The WWE star kicked off the rumours by sharing a picture with Cavill on Christmas Day, when the two sat down for a few drinks to enjoy the festive mood. However, it was the picture caption that caught fans' eyes, "DC Worlds Will Collide".
Did he mean to tease his cameo in Man Of Steel 2 or Cavill packing a punch in the Shazam movie? The fan-art was created by BossLogic
Perhaps Johnson was just having the Superman actor at his home for a Christmas get-together, but his latest post further fuelled those Superman vs Black Adam rumours. The 44-year-old actor shared a fan-art created by BossLogic that reimagined the epic conflict between the caped hero and the supervillain.
"This art is [fire emoticons]. We had Cavill over to the Johnson family household for Christmas. A good day. Tequila & whiskey. #BlackAndSups," the former wrestler wrote along with the picture.
The image shows Johnson's Black Adam sitting on a throne while his one hand rests on a kneeled down Superman. The picture was captioned, "So @TheRock sat down for drinks with Henry #Nextminute."
Johnson rooting for a fight-off between Black Adam and the Kryptonian superhero should not come as a surprise to fans, as the actor had earlier revealed desires for such a clash.
"Won't happen in the first movie, but nothing would make me happier. He's got it comin'. #BlackAdamVsSuperman #Shazam," the Rock had said when a fan asked if he is up for a fight with Cavill's Man Of Steel.
While the speculation surrounding the two powerful characters of DC's Extended Universe is exciting enough, both Johnson and Cavill will soon don their costumes in upcoming superhero movies. The Man Of Steel actor will join Ben Affleck in the Justice League that releases on 17 November 2017, while Johnson plays the antagonistic Black Adam in the Shazam movie set for an April 2019 release.