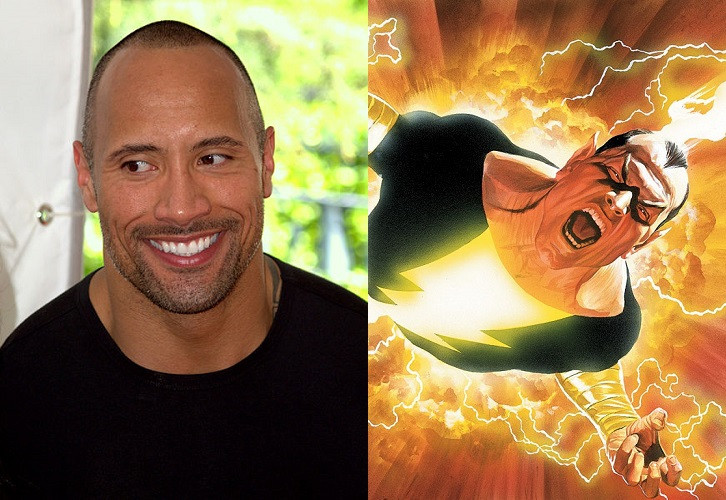 Dwayne "The Rock" Johnson and Henry Cavill may have given the best Christmas gift to the DC Comics fans as they teased that Superman and Black Adam might clash for a future project Shazam.
The Fast and Furious actor shared an image of him and the Superman actor sharing a drink on Instagram and teased the future of Black Adams with the hashtag DCWorldsWillCollide.
In the picture shared by Johnson, the duo appeared soaked in the holiday mood as they wished their fans a happy New Year. He captioned the image with: "Merry Christmas a Happy New Year from Superman and Black Adam @therock . Today we drink like gentleman and come together as friends. We're excited for what the future brings."
During the 2015 MTV Movie Awards, Johnson teased his involvement with Black Adam. He was officially chosen to play the evil counterpart of Captain Marvel in the 2019 project Shazam, but the updates about the project remained scanty. However, the former WWE star's recent post has reignited hopes about the upcoming DC project in 2017.
In November this year, the 44-year-old shared the news that he got the greatest gift ever in the world as his friend Casey Patterson of Seven Bucks Productions has presented him with a Superman costume from Warner Brothers' secret vault. This sparked speculation that Hollywood heartthrob may appear on screen with Cavill in his upcoming superhero flick sporting the Superman costume.
Back in 2015, The Rock teased that his highly anticipated character will grow into an anti-hero. "I think Black Adam is going to grow into becoming an anti-hero. It's all writtenwithin the spirit of respecting and paying homage to the comics. As we know, Black Adam started out as a slave. When he's given the powers, heutilisedthem. Then in the wake of his powers, tragedy strikes, which turns his sentiment and tone in terms of psychology."
Cavil, who last appeared in Batman v Superman, is set to return with Justice League next year. In the movie, Bruce Wayne (Batman) is set to get inspired by Superman's selfless act and enlists the help of his newfound ally, Diana Prince, to face an even greater enemy.
It will be interesting to see how the relationship between Black Adam and Superman will evolve as the plot of Shazam will be a lot more than the usual good vs evil story.