Smitten Big Bang Theory star Kaley Cuoco professes love to boyfriend Karl Cook: 'You are a gift'
Cuoco celebrated her 'perfect' boyfriend's birthday on Christmas Day.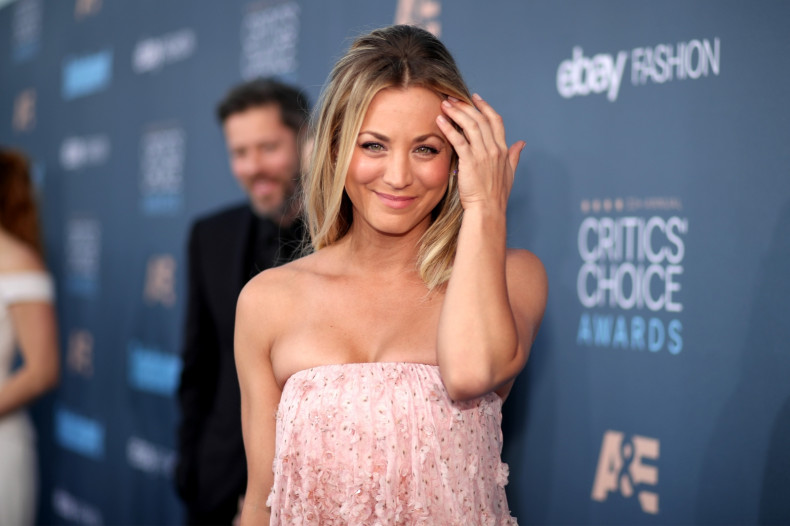 Christmas was even more special for Penny aka Kaley Cuoco from the CBS series The Big Bang Theory, as she celebrated her equestrian boyfriend Karl Cook's birthday on 25 December. Sharing her love for the "horse guy" Cuoco posted an adorable photo of the couple on Instagram and wished Cook a "happy happy happy birthday".
The smitten couple could not be any happier as they looked into each other's eyes in the sweet black and white picture shared by the 31-year-old actress on her Instagram account. "Happy happy happy birthday to this beautiful creature," she wrote adding, "You are a gift in every sense of the word, which must be why you were born on Christmas. I love you, Mr."
Cuoco seemed to soak in every bit of the festive spirit as she followed up the heart-warming picture of her and Cook with a photo of her "mischievous" squad – her pack of puppies, who were dressed in Santa-inspired costumes for the occasion.
From red and white striped tie to faux-fur sweaters, the actress's furry friends carried off the Christmas look with flair.
"Merry Merry Christmas from santa's little mischievous helpers! !!!!!!! Norm, Shirls, Rubes and Rex!" the animal-lover captioned the photo.
Cuoco and her boyfriend frequently make cute appearances together at award ceremonies and red carpet events. Recently, the actress was spotted with Cook at the premiere of her new movie Why Him? and like every other occasion, Cuoco was all praises for her "perfect" boyfriend.
Answering the crucial "why him" question about Cook, the actress cheekily said, "Because he's perfect!"
According to reports, the couple has been dating since March after Cuoco split from professional tennis player Ryan Sweeting."I am so happy... I can't stop smiling, life is so, so good. We met at a horse show, I finally found my horse guy. It was very meant to be," she had told The Talk host Sharon Osbourne about Cook.