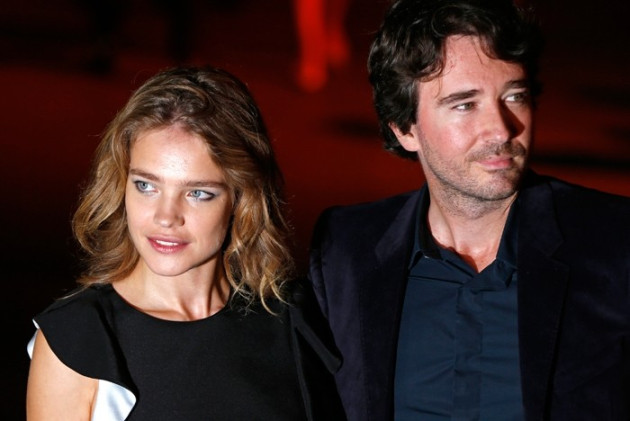 Supermodel Natalia Vodianova and Antoine Arnault are expecting their first child together.
The philanthropist and the Berluti CEO,who have been dating since 2011, announced their baby news in a post on Facebook.
Sharing six touching images of the parents-to-be, Arnault said: "Giving a little brother or sister to Natalia's three wonderful children is something we wanted so much: and now it's happening! We're going to have our first baby next year!!!
"Number four for her but number one for me... I'm a little stressed! She was tired the first three months but is fine now. I hope he or she gets mummy's looks (and beautiful heart) and daddy's sense of humour!!! Pleaaaaase not the other way around!"
Russian-born beauty Vodianova, later added a few words of her own on her Facebook page.
"Please read cute post by future daddy and share our big news," she wrote.
"This will explain to many of my friends and colleagues why I have been cancelling on them so often recently.
"I am so grateful for everyone at Naked Heart and at home for patience and understanding in those tough few first months especially those who knew nothing about my present state.
"One guy (it had to be a guy) who drives me sometimes said back in September to my assistant that I am having a nervous break down because I am eating all the time in the car!"
The couple's new addition is due in May.
Vodianova,31, has three children from her marriage to British property heir Justin Portman: Lucas, 11, Neva, seven and Viktor, six.