Supernatural star Jensen Ackles has been fighting monsters and demons as Dean Winchester for over 13 seasons, but the actor will now be accompanied by his real-life wife, Danneel Ackles, in his hunting pursuits.
Jensen reacted to the news about Danneel joining him in Supernatural season 13 as a guest star rather hilariously on his Twitter page and fans are loving it.
Sharing the news from Variety, which states, "Supernatural' Casts Danneel Ackles in Recurring Role," on Twitter, the actor wrote, "Wait...what?!!!" and posted a shocked emoji face with the news.
His Twitter post has already received 34,851 likes and has been retweeted 7,116 times by his followers. The One Tree Hill alum will star as Sister Jo in the later part of the 13th season of the CW's hit drama, and fans cannot help but wonder if Dean will end up killing his wife on the show.
A user tweeted saying, "I am afraid that Dean will be the one slaying her eventually," as another excited fan wrote, "Yes yes yes wifey and hubby working together. I can see the beginning of the Ackles legacy..."
"People are flipping their s**t, Jensen. And by "people" I mean me, but also a lot of others. This is ammmaaaazzzing," wrote another fan, excited about the news. A user loved Ackles' reaction to the news and noted, "Hahahahahaha, best reaction ever."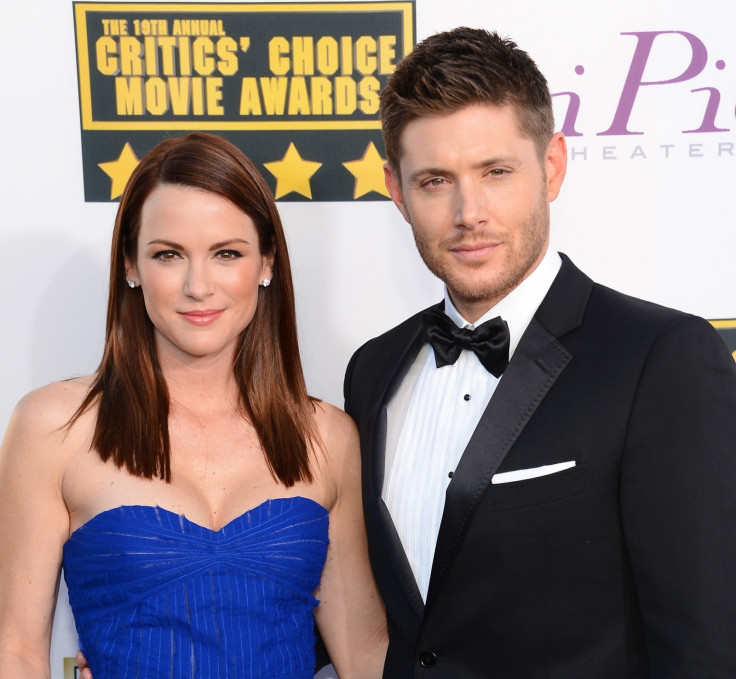 Most fans are interested to see Danneel's getting along with co-star Misha Collins. "He's excited and frightened of Misha and Danneel pairing up to torture him," a user teased Ackles; another said, "I think @mishacollins had something to do with it.... they seem to have a 'plan'"
"I can also imagine the chaos Danneel, Misha, Jared and you will create on the set," a Twitter user cheekily wrote.
Danneel's character, Sister Jo, is described as "a well-known faith healer whose good works attract the attention of someone very, very bad: Lucifer (Mark Pellegrino). .The question she will have to face is whether Lucifer will kill her — or if he has bigger plans for her, writes Variety. Her first appearance will be in Supernatural season 13 episode 13, titled Devil's Bargain.
Ackles and Danneel tied the knot on 15 May 2010 in Dallas, Texas, and the couple has three children together — four-year-old daughter Justice Jay Ackles and one-year-old twins Zeppelin Bram and Arrow Rhodes.