Big Bang Theory season 11: Sheldon and Amy's wedding teased in episode 10 promo
Sheldon and Amy develop a unique system for wedding planning in the upcoming episode of The Big Bang Theory.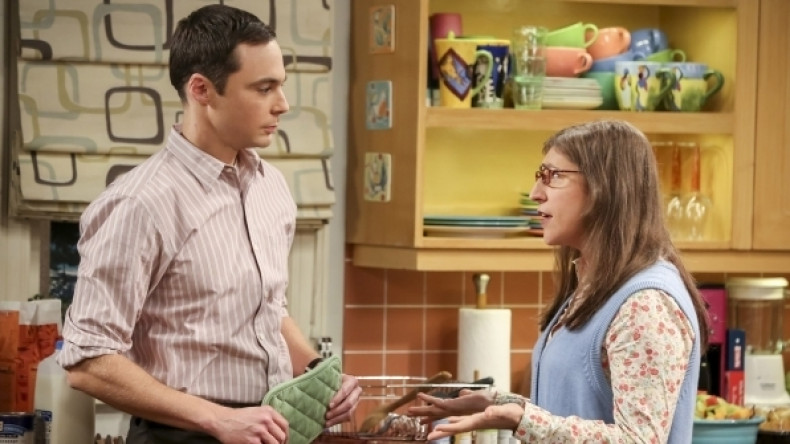 Engaged couple Sheldon Cooper and Amy Farrah Fowler have been planning their wedding for some time now, and the upcoming promo of The Big Bang Theory season 11 teases a possible marriage happening in the chapter.
Episode 10 is titled, The Confidence Erosion, and it will air on 7 December at 8 pm EST on CBS Network. According to the official description, Sheldon and Amy develop a unique system for wedding planning in the chapter.
Here is the official synopsis of the episode:
Sheldon and Amy try to eliminate stress from wedding planning by applying math to the process. Also, Koothrappali "breaks up" with Wolowitz after realizing his best friend is actually hurting his confidence
A promo for the chapter also hints at a lot of arguments between the couple over wedding venue, however, there is a silver lining after all. The preview opens with the voice-over saying, "Planning a wedding can be challenging, but when we can't agree on anything, what's a couple to do?"
We see Sheldon and Amy in the living room, with a huge board. Amy says, "Instead of confetti we will release butterflies." But the physicist is not a fan of the plan and immediately hits back at her saying, "Airborne worms? Have you lost your mind!"
Then a furious Amy suggests, "wedding toasts in Latin," and an equally enraged Sheldon says, "Vows in Klingon." After a rather long argument, an exasperated Amy tries to make it all easy for the both of them.
"Maybe we should just pick a day and go do it," says Amy, to which Sheldon, shockingly, suggests, "How about tomorrow?" The promo ends with both of them looking at each other. Looks like a Shamy wedding may be on the cards in episode 10.
Previously, executive producer Steve Molaro spoke to Entertainment Weekly and revealed Sheldon and Amy's road to the wedding may be longer than usual, as the couple is known to take things slow.
Molaro said back in June, "Even if Amy does say yes, I have to imagine there's a long road ahead for this couple — especially since they've moved at a snail's pace to get to this point in the first place."
He also teased a very important detail about the couple's eventual wedding. When asked what would be most important to Sheldon and Amy on their wedding day, EP teased, "Whether or not they're wearing Star Trek uniforms."