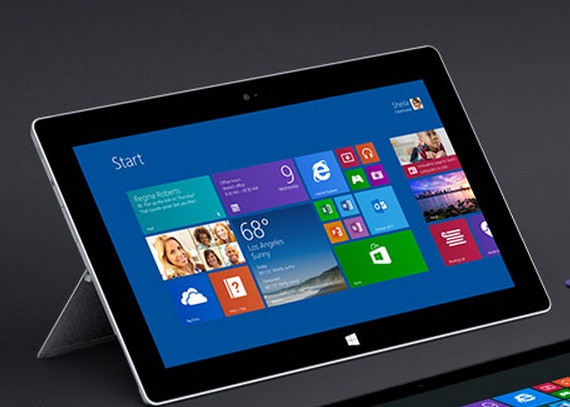 Following Microsoft's invitation for a press event, new rumours have surfaced suggesting the market release of the smaller version of the Surface tablet, as well as technical features of the device.
The Redmond-based tech major has sent out invitations for an event scheduled to be held on 20 May, where the company is expected to unveil the Surface Mini tablet.
There have been rumours hinting at the technical aspects of the Surface Mini on several occasions, which include a 7.5in full HD screen with 1080p resolution and 4:3 aspect ratio, pen input technology with a Wacom digitaliser support and Kinect-like camera.
Now a fresh set of rumours have hit the internet revealing new details about the mini model.
Surface Mini specs
Microsoft is said to be positioning the Surface Mini as a note-taking device, but according to the latest claim by Neowin, the OneNote, formerly known as Microsoft Office OneNote, will also be one of the key features of the mini tablet.
Besides, the Surface Mini will reportedly not have a built-in kickstand, but a cover that will work as a stand, much like the touch and type covers. It is expected to be available as an accessory for the device.
The latest disclosure also suggests that the Surface Mini will be based on ARM and powered by the Windows RT operating system.
As for the release, the device is expected to see a market roll out sometime in June.
Snapdragon Processor for Surface Mini
The smaller version of the Surface tablet will use Qualcomm's Snapdragon processor for the first time but not the Nvidia Tegra processor that is inside the Surface 2 tablet, reports Bloomberg after obtaining information from sources with knowledge of Microsoft's plan.
The sources further mentioned that Microsoft will unveil other Surface models alongside the Surface Mini at the 20 May event. The new Surface models will also include the variants powered by Intel chip.