Microsoft Surface Mini to be Unveiled at 20 May Event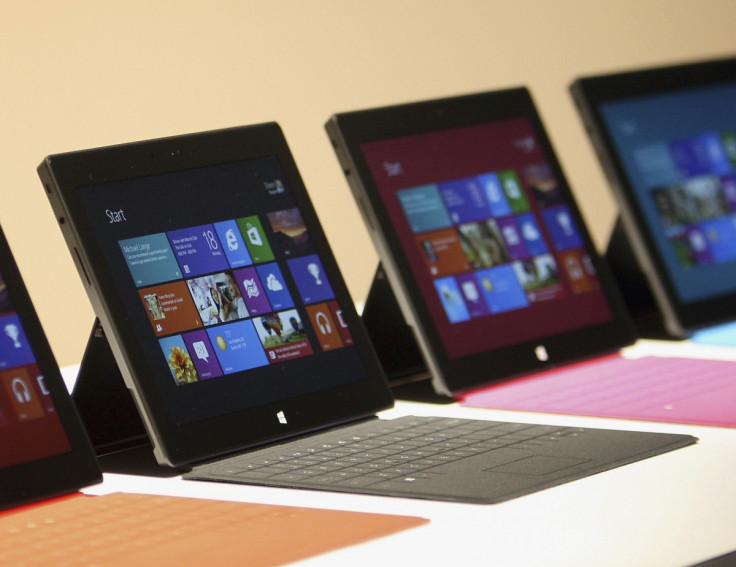 Microsoft's long-rumoured mini version of the Surface tablet could be launched in the middle of this month.
The Redmond-based technology giant, which has just closed its £4.5bn deal to buy Nokia's mobile phone business, has sent out invitation for a press event scheduled to be held on 20 May.
As you can see, the invite does not give much away in terms of specific details about what we can expect at the event, but is does say it will relate to the Microsoft Surface.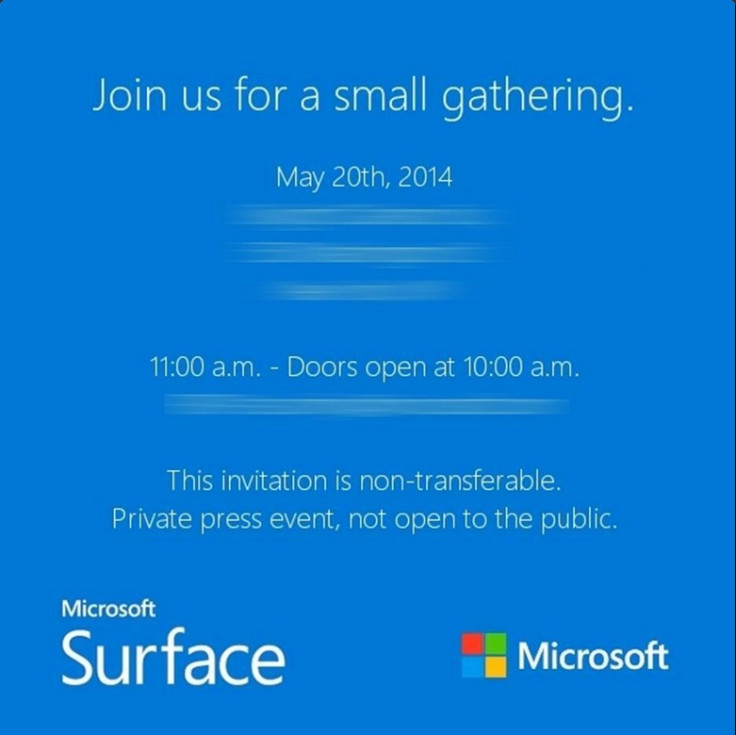 Twitter
The use of the world small at the top of the invite has also seen many people surmise that this is a major indication that we will be seeing the launch of the Surface mini at the event.
Surface Mini
The Surface Mini had been expected to be unveiled in September of last year at Microsoft's most recent Surface-focused event, when the Surface Pro 2 and Surface 2 were released.
The Mini version of Microsoft's Windows tablet is rumoured to feature an 7.5in screen with full HD 1080p resolution and a 4:3 aspect ratio. It is also rumoured that the Surface Mini will be powered by Qualcomm's Snapdragon chip which would mean it will be running Windows RT rather than the fully-fledged Windows 8.1.
One of more interesting rumours about the smaller Surface tablet is the possibility of a Kinect-like camera which would enable the Surface Mini to recognise human face and hand movements.
Another rumour suggests the Mini tablet could have pen input technology, with support for a Wacom digitiser - something Microsoft already includes in its Surface Pro models. Microsoft will be reportedly positioning the tablet as a note-taking device.
In terms of design, the Surface Mini is expected to have the same build quality of Surface series tablets.
© Copyright IBTimes 2023. All rights reserved.