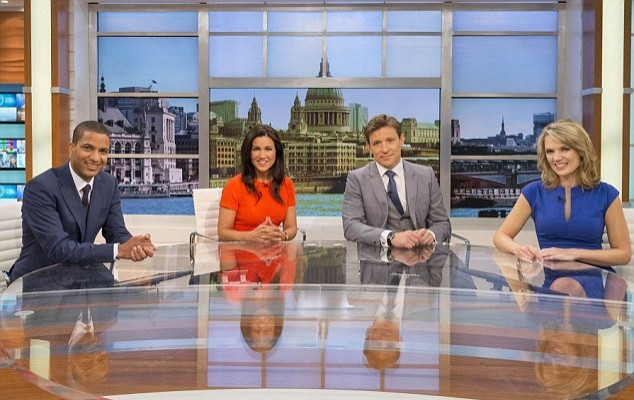 It was billed as the breakfast show that would blow rivals out of the water, but just a month after its launch ITV's Good Morning Britain is already facing the chop.
According to the Sun, Daybreak's successor is out of its depth and even Susanna Reid can't help the abysmal ratings.
The show is reportedly struggling to get viewers to tune in and is a long way from the 15% audience share it needs to compete with the competition.
"No-one is expecting to beat the BBC and no-one is expecting to get over a million viewers," the source told The Sun's Colin Robertson.
"But we do want it to get above 15 percent - or it is toast."
Good Morning Britain's ratings have plummeted significantly since its launch, week when it garnered an average 690,000 viewers.
As BBC Breakfast continues to see a steady 1.5 million viewers, a paltry 270,000 bothered to watch the ITV show last Monday.
It seems that poaching Reid from rival BBC Breakfast for a reputed £400,000 annual salary may have also backfired, with some viewers complaining [somewhat chauvinistically] she is not fulfilling her full potential.
She hosts the show alongside Ben Shephard , Charlotte Hawkins and Sean Fletcher.
"Why has ITV paid so much for @susannareid100 only to put her behind a desk? Its like buying a Ferrari and keeping it in the garage #gmb,"one unimpressed viewer complained on Twitter.
Another wrote: "You don't hire Susanna Reid and then stick her behind a desk #getyourpinsout #GoodMorningBritain."
But despite the embarrassing numbers an ITV spokesman has insisted that there was "absolutely no plans to axe Good Morning Britain".
"The programme makers are in for the long game," he told the Daily Mail.