The United Nations' World Health Organisation (WHO) has announced that the number of suspected Ebola cases in northern Democratic Republic of Congo (DRC) has risen to 29, up from 21.
The last outbreak of Ebola in the DRC was in 2014, when 49 people died. On 21 November 2014, the WHO announced declared the Ebola virus disease outbreak was over, 42 days after no new cases had been detected.
On 12 May, the WHO declared an Ebola "epidemic" after one person, who tested positive to the Ebola virus (Zaïre serotype) in a laboratory, died in Likati health district (Aketi, Bas-Uélé province), some 1,400km north-east of the capital Kinshasa.
Three people have died so far, WHO spokesman Christian Lindmeier, told Reuters news agency, adding that 416 peolpe who may have had contact with sufferers were being monitored by health authorities in case they developed symptoms.
Local residents from the remote forested area close to the border with the Central African Republic began falling ill around 22 April, according to WHO.
Earlier this week, Régis Biosel, the head of mission for organisation Alima which reached the outbreak area, said that the deployment of teams and equipment was hindered by the hemmed-in position of the outbreak area of Aketi, where the new outbreak is believed to have occurred.
"The first difficulty is that we are in areas where there are absolutely no road. All-terrain vehicles cannot pass, so most of the connections are by motorcycle or by boas. So we can transport people, but transporting equipment is always a challenge. And countering Ebola means a lot of material," Biosel said.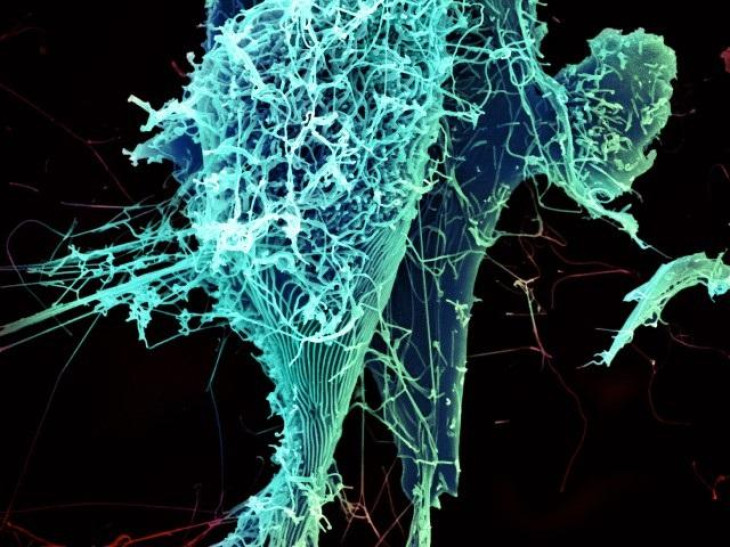 The area's isolation, however, is also a factor that may limit the spread of the deadly virus. "In fact, these are areas with very low population density, where people live a little in almost complete self-sufficiency in the forest. There is little exchange and this is what allows the virus not to spread too quickly," he said.
This is the eighth Ebola outbreak in the DRC since 1976. The last outbreak in DRC in the Boende region was unrelated to the outbreak of Ebola in Liberia, Sierra Leone and Guinea, which killed more than 11,000 people.