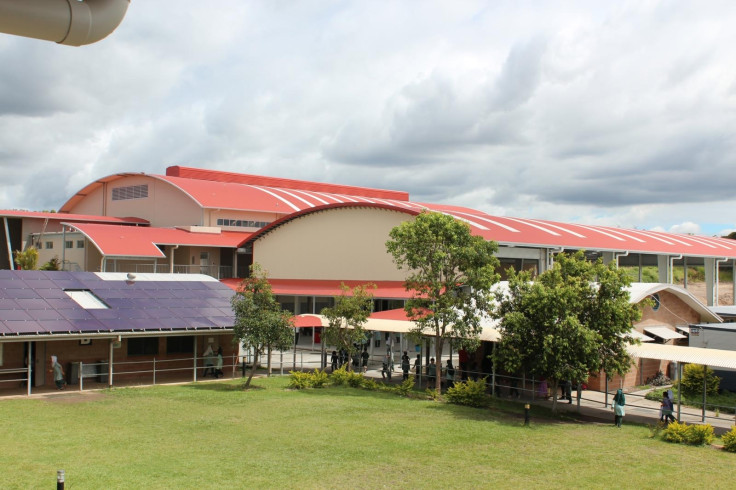 A severed pig's head stuffed in a backpack emblazoned with a swastika was left at the school gates of one of Australia's largest Islamic schools this morning (19 July).
Shocked teachers discovered the backpack containing the rotting animal head at 6.30am (9.30pm BST) on Wednesday, just hours before thousands of children, including some as young as five, arrived at the Islamic College in Brisbane.
A police spokesman said an investigation was being carried out after the discovery of "a bag containing decaying meat inside the grounds."
CCTV footage showed that the backpack was dropped off at the gates around 6am by two men in a Subaru WRX.
Ali Kadri, a spokesman for the Islamic council of Queensland, described the incident as a "hate crime" that was caused by the "demonisation of Islamic schools."
"Right wing extremists including some politicians and shock jocks who demonise islamic schools are responsible for this," he wrote on his Facebook page. "It's the normalisation, the demonisation of the schools that leads to these kind of problems. It's people who demonise Islamic schools without knowing what goes on there."
"For those who have done this, I don't understand why they think targeting children and women is fair game," he added.
Activist Yassmin Abdel-Magied, who attended the Islamic College in Brisbane, expressed her disgust at the action and said she was "so sorry to have to live in a world where kids can't go to school in Australia without being shamed and threatened. How is a parent supposed to explain to a kid why people hate them?" she asked on Twitter.
This is not the first time the Muslim community has been targeted in Brisbane. A pig's head was left outside a mosque in Holland Park, a neighbourhood in south Brisbane, 18 months ago. Last year, a pig's head was also found at the entrance of a mosque in Perth.