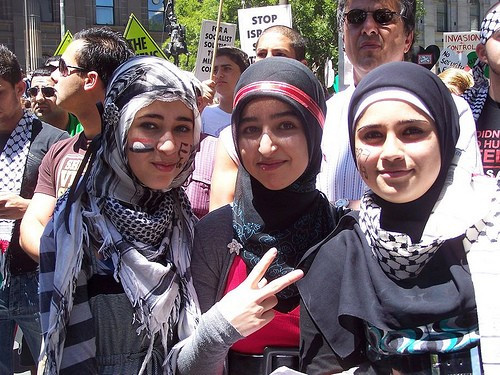 A proposal by an Australia-based Islamic group to create a safe space that allows people with "inflammatory" views to talk has sparked criticism.
Earlier this month, the Islamic Council of Victoria (ICV) recommended to a parliamentary inquiry into freedom of religion that funds were needed to "create safe spaces urgently needed by Muslim youth to meet and talk about a range of issues in emotional terms, where they can be frank and even use words, which in a public space would sound inflammatory."
However, Daniel Andrews, premier of Victoria state, Melbourne, condemned the proposal at a press conference on Thursday (8 June).
"We've had a constructive relationship with the Islamic Council of Victoria but... proposing to create a space where people can just rant ... this is a hate space," he said, according to the Guardian.
"The notion you can safely, without being monitored, without being picked up by authorities, be involved in all the radicalisation we're trying to diffuse makes no sense to me." He added the Victorian government would not provide funds for such initiative.
The remarks came days after a man was killed during a siege at an apartment in Melbourne in what authroities treated as a terrorism incident.
Gunman Yacqub Khayre killed a man, injured three police officers and took a woman hostage before being shot dead by the police.
In response to Andrews' comments, ICV spokesman Adel Salman said the council did not regard the proposition as controversial, arguing it was a practice already used to help young people around the world.
"This is about good practice because the youth require an avenue to express their views in a safe environment... where they feel their views are valued, where they can be respectfully challenged and counter views presented," he was quoted by the BBC as saying.
ICV, which says it represents more than 180,000 Muslims in Victoria, also claimed the Muslim community in the state lacks support and experiences religious intolerance "in the form of Islamophobia".