Sweden's foreign minister sparks spat with Ankara over age of consent tweet
Margot Wallström sparked spat over tweet following Turkish court ruling.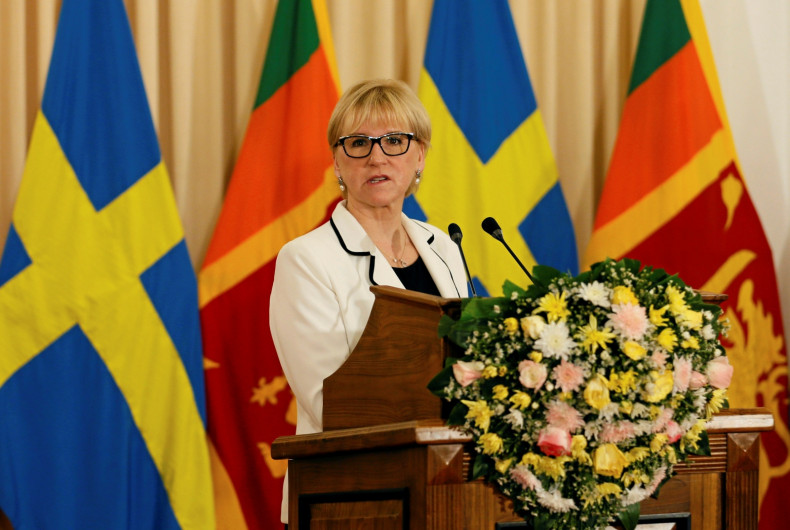 A diplomatic storm was sparked between Ankara and Stockholm after the Swedish foreign minister claimed Turkey had legalised sex with underage children.
Turkey's foreign ministry summoned the Swedish chargé d'affaires in Ankara over the spat which followed a controversial ruling in July by the country's Constitutional Court annulling a provision deeming as "sexual abuse" all sexual acts involving children under the age of 15.
The court justices voted 7-6 that all cases should be reviewed individually, meaning someone who abuses a four-year-old should not receive the same punishment as someone who has consensual sex with a 15-year-old.
The legal age of consent in Turkey remains 18 and was not affected by the ruling. Parliament has six months to pass the law.
But Margot Wallström joined the outcry among some activists that the move could pave the way to child abuse going unpunished.
She tweeted that the "Turkish decision to allow sex with children under 15 must be reversed."
After her tweet, first secretary of the Swedish Embassy Hedvig Klara Erika Hogg Lohm was summoned to the foreign ministry whose officials told the Hürriyet Daily News:
"The uneasiness and disappointment that we have felt were expressed during the meeting."
Meanwhile, Turkey's Foreign Minister Mevlüt Çavuşoğlu told reporters: "It is a scandal for a foreign minister to post such a tweet based on false news or speculation."
In response to Wallström, Turkey's deputy prime minister Mehmet Şimşek tweeted: "You are clearly misinformed. There is no such stupid thing in Turkey. Please get your facts right."
Ankara had also protested to Austria over a news ticker on a screen at Vienna's airport which claimed Turkey allowed sex with children under 15.
The Turkish foreign ministry summoned the Austrian charge d'affaires over what Ankara said was a "distorted" headline, the Associated Press reported. A Turkish foreign ministry statement said Turkey was "attached to its international obligations" regarding children's rights and was "conscious of its responsibilities."
Relations between Turkey and the West have deteriorated following the crackdown by the Turkish government on officials, the judiciary and the media, among others, to the failed coup in July.
Exiled Turkish journalist Mahir Zeynalov told IBTimes UK that the president, Raccip Tayyip Edrogan, was spearheading a media crackdown. More than 35,000 people have been arrested, 130 media outlets closed down, around 9,000 police officers suspended and nearly 3,000 judges removed from duty.