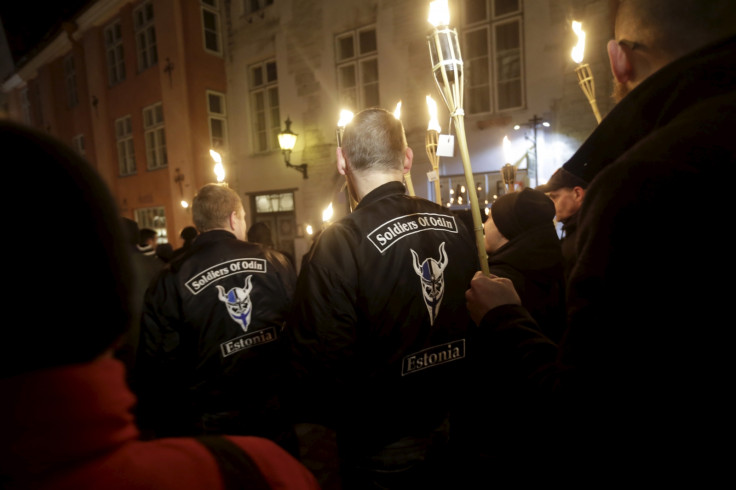 A Swedish lay judge has been exposed as a member of the far-right Soldiers of Odin vigilante group.
Steffen Martinsson, who works at Soedertoern District Court in the south of the Swedish capital, Stockholm, admitted supporting the group and taking part in one of their patrols following an expose by Aftonbladet newspaper.
"I walked together with them one time because they want order in Sweden. I thought that was quite good. There's nothing more to it," he told the newspaper.
Named after the Norse god of war, the Soldiers of Odin were formed in Finland in 2014, and claim to protect people from criminal immigrants. Their founder, Mika Ranta, has been linked to a neo-Nazi group.
After mass sexual assaults were committed by men of North African and Arab appearance on New Year's Eve in Cologne, Germany, the group announced that it had expanded into several countries in the Baltics and Scandinavia.
The group has marched in Swedish cities including Stockholm and Uppsala, and in March members were injured after getting involved in a mass brawl in Gothenburg.
In Sweden lay judges are political appointees who assist the judge in first and second tier cases.
The lay judge "helps to maintain public confidence in judicial administration and is a way for the public to gain insight into the operations of the courts," according to the Swedish courts website.
Martinsson had been appointed to his position by the anti-immigration Sweden Democrats party.
Interior Minister Anders Ygeman, of the centre-left Social Democrats, criticised the appointment of Martinsson.
"I think it is inappropriate, but the head of the court is the person who decides and chooses whether to remove someone from a lay judge position," he told Aftonbladet.