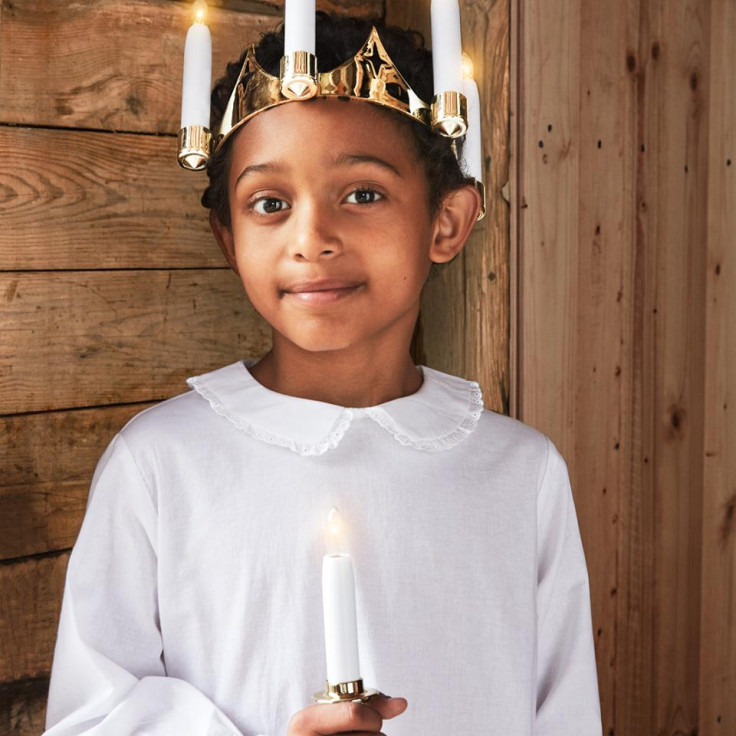 An online advert for department store Åhléns caused a storm of abuse for using a dark-skinned child whose gender was unclear to promote Lucia costumes for the Catholic feast of Saint Lucy's Day.
Soon after the campaign was launched, racist and sexist comments began to appear on the group's Facebook page.
"Lucia is a medieval Scandinavian tradition and not Sicilian," a Facebook user said. "Lucia is a girl and is blonde and blue-eyed."
Another commenter believed the ad was a "deliberate provocation" for free publicity and "an attack on our Swedish traditions and values".
However, the negative comments were quickly outnumbered by people promoting tolerance and diversity. #JagÄrHär (I am here [for you]) became a popular hashtag used in the online flare-up.
"It was only hate, when we got to it," Mina Dennert, who created the hashtag and a Facebook group earlier this year to fight these kind of online hate attacks, told Swedish news agency TT.
On Sunday, the Åhlens campaign had received about 200 negative comments on Facebook against more than 20,000 likes or "love" reactions.
However, by Monday, the department store bowed to pressure from the online trolls and pulled the ad, saying it was important to protect the child. "Out of respect for those involved we have decided that we should take the image down from our channels," Åhléns head of marketing Lina Söderqvist told public service broadcaster SVT.
In a Facebook post the company explained why the photo was removed. "We have today decided to take away the Lucia image from our own channels. Comment on the image has been massive in recent days, and the image has spread and continued to spread on forums with values Åhléns does not agree with. The decision was taken out of consideration for the boy and the family first and foremost."
The statement added: "We are unbelievably proud of our Lucia picture which stands for every child's right to be and express themselves exactly how they want to – as a Lucia, an Epiphany singer, or a gingerbread person, regardless of sex, hair length, colour or background."
Even though St Lucy is usually portrayed as a blonde-haired girl, the 3rd-century martyr would have been dark skinned as she originally came from Syracuse, a city on the island of Sicily, in southern Italy.