Swimsuit-clad Kelly Brook poses up a storm in video: 'Beautiful inside and out'
She has shared the video on Instagram.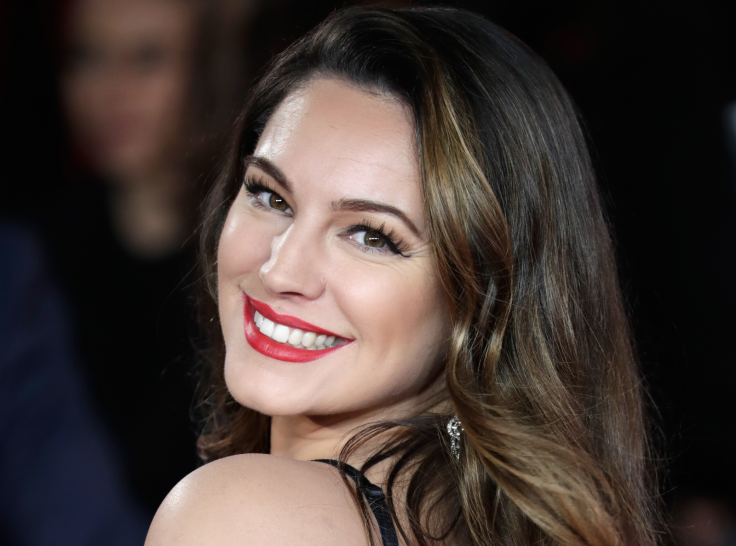 Kelly Brook is among those celebrities who are active on social media and keep sharing their life events with their fans. Recently, she shared a video on Instagram from her holiday in the Caribbean.
Dressed in a colourful one-piece swimsuit, the 38-year-old model is seen holding her large dark shades and playing with her long locks before posing up a storm on Instagram. She went for a minimalistic beach look, teaming her swimwear with large round earrings and light makeup.
The snap was clicked at the Elite Island Resorts' Pineapple Beach Club in Antigua, according to the caption of the video Brook posted. "Rum Punch Breakfast @eliteisland @pineapplebeachclub @antiguaandbarbuda Swimsuit @primark," the message read.
The video has caused a fan frenzy, with more than 122,000 views in just a couple of hours.
"Still the best looking woman in the world," a fan commented and another added, "Great figure, all those stick insect girls who look like they're dying of hunger look terrible. A woman should have curves."
Another admirer said, "Such an inspirational woman. I Love that no matter what life throws at you, you still come back smiling. Beautiful inside & out. Your winning the game of life." Someone else said, "You're a knockout in that swimwear @iamkb.. See what I did there?... Rum PUNCH breakfast... knockout."
Brook is currently holidaying with her boyfriend Jeremy Parisi. The couple has been in a relationship since April 2015.
Brook's latest vacation comes just weeks after she enjoyed a romantic trip to Iceland with her boyfriend. On the final day of her vacation in the snow-capped mountainous region of the country, she shared a video which showed her posing in knee-deep water at Iceland's popular Blue Lagoon.
After watching the footage, a fan had said Brook has curves better than anyone, while another had added, "Sure to melt the Arctic ice, don't blame it on global warming!!"