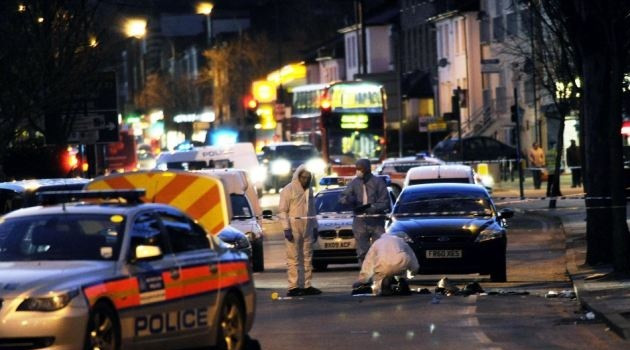 A sword-wielding car thief was in critical condition after police shot him four times when a Taser failed to stop him.
Officers were called to a suspected car-jacking in Forest Hill, southeast London, but were forced to retreat after a man in his early 20s began waving a large knife or sword at them.
Armed officers shot him with a Taser during the standoff but it had no effect, witnesses said.
Neighbours said they then heard four gunshots. It was the first shooting of a suspect by police since officers shot and killed Mark Duggan in Tottenham, north London, in August - the spark for four days of rioting across English cities.
A 45-year-old man told the Daily Mail: "There was some shouting then two shots, then some more shouting, another shot, then more shouting and a fourth shot.
"I had just got up to make a cup of tea when I first heard the shouting. It was the police shouting - like they do on the telly when they raid a house.
"The police were shouting 'Get on the floor! Put it down! Put it down! Get on the floor!'
"I don't know who it was who was involved. I didn't look out of the window because I didn't want to get shot too."
The man was being treated in King's College Hospital, south London. The shooting is being investigated by the Independent Police Complaints Commission (IPCC).
Mike Franklin, of the IPCC, said: "Our investigation will be carried out by our own investigators and will look at the circumstances leading up to this shooting."
A police spokesman said: "Every year the Met deploys armed officers to over 3,000 incidents and plans over 700 armed operations in order to protect the public from dangerous offenders.
"In that context, shots are fired very rarely by officers when they see no alternative and only in one or two of those operations each year."