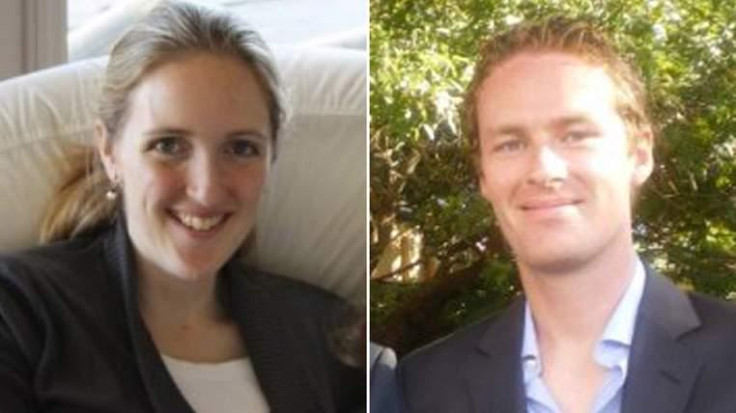 One of the hostages killed by a gunman during the Sydney siege was forced to kneel on the floor before being shot in the back of the head, an inquest has heard.
Cafe manager Tori Johnson was killed by gunman Man Haron Monis using a sawn-off pump action shotgun before police stormed the Lindt cafe in Martin Place - in the city's financial district - and killed him.
"At least two bullets, police bullets or bullet fragments hit Monis in the head and 11 other bullets, police bullets or fragments hit him in the body. It seems he was killed instantly, " Jeremy Gormly, a lawyer assisting the coroner, told Glebe Coroner's Court.
"Mr Johnson was made by Monis to kneel on the floor of the cafe. After a short lapse of time, Monis simply shot him without further notice or warning in the back of the head.
"The end of the barrel was about 75 cm from his head at the moment of discharge. Mr Johnson is believed to have died immediately."
Another hostage barrister Katrina Dawson, 38, was also killed in the police cross-fire as they entered the building.
Remnants of a police bullet ricocheted off the walls before hitting Dawson.
"One fragment struck a major blood vessel," said Gormly.
"She lost consciousness quickly and died shortly afterwards."
The inquest has revealed the full timeline of the shocking day of events on 15 December - including when Monis first ordered and ate a piece of chocolate cake and a tea before he began his terrifying attack.
He asked to speak to the manager Johnson who asked one of the employees to lock the doors.
Monis then stood up, putting on a vest and bandana and told staff: "This is an attack. I have a bomb."
He then ordered hostages to hold a flag described as being Islamic up to the windows.
The inquest aims to establish whether deaths could have been avoidable and if it should have been treated as a terrorist event.
It will also examine the motivations of Man Haron Monis.
There were eighteen people who were taken hostage.