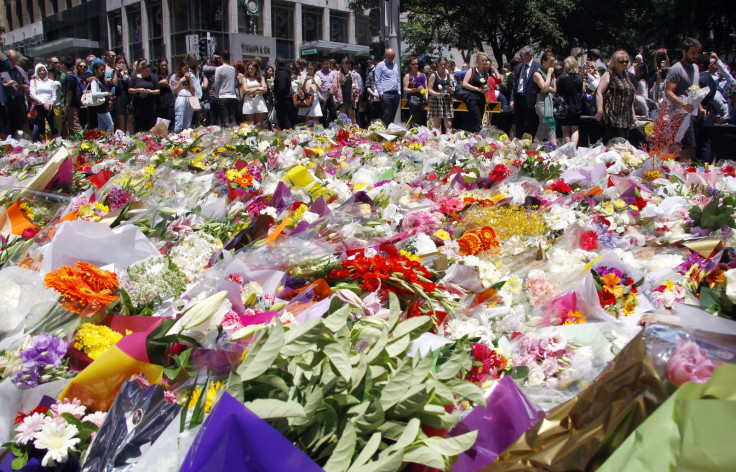 Hollywood actors Russell Crowe and Hugh Jackman are among the high-profile names to pay their respects following the siege in Sydney which left three people dead.
Two hostages – Tori Johnson, 34 and Katrina Dawson, 38, – died after armed police stormed the Lindt Café in Sydney following a stand-off with Man Haron Monis.
Monis, a Iranian refugee with a history of violence who was known to the police, was also killed at the end of the 16-hour siege.
An investigation into how Monis, a known extremist with a history of mental illness and a criminal record, was able to purchase a gun and was not on the country's terror watch list has been launched.
Australian stars such as Crowe and Jackson, as well as singer Cody Simpson and presenter and former Miss Universe Australia Jesinta Campbell, have paid their respects following the "heartbreaking" incident.
Soon after the siege began, the "I'll ride with you" hashtag also went viral, with thousands of people tweeting their support for the Muslim community who might be wary of a backlash when travelling on public transport while wearing their religious clothing.
The Australian Muslim community have expressed their "utter shock and horror" at Monis' actions.
A spokesperson added: "We reject any attempt to take the innocent life of any human being, or to instil fear and terror into their hearts. Any such despicable act only serves to play into the agendas of those who seek to destroy the goodwill of Australia and to further damage and ridicule the religion of Islam and Australian Muslims throughout this country.
"We remind everyone that the Arabic inscription on the black flag is not representative of a political statement, but reaffirms a testimony of faith that has been misplaced by misguided individuals that represent no one but themselves."