Lloyds Bank gives fraudsters the 'audio fingerprint' in bid to boost biometric security
The voice biometric technology analyses over 100 "unique features" in real-time.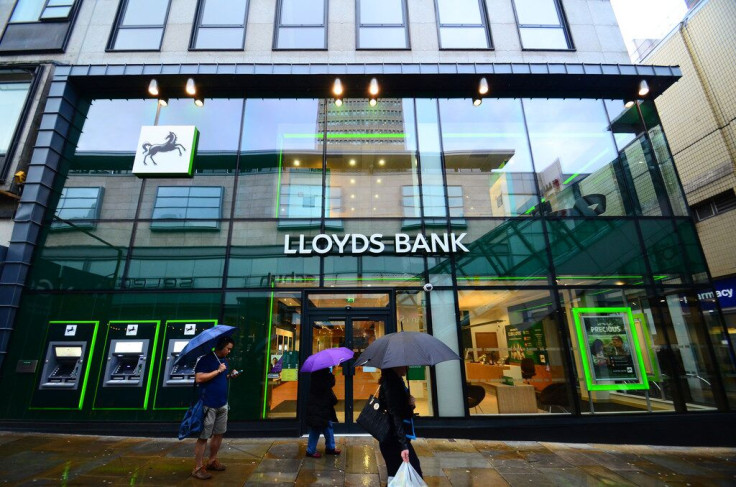 Lloyds Banking Group has announced plans to roll out new crime prevention technology across Europe in a bid to protect its 30 million customers from telephone fraudsters in a move that – like HSBC and Barclays – firmly embraces the use of biometrics.
The state-of-the-art approach to combatting call-based crime is known as "phoneprinting" and was developed by a Google-backed firm known as Pindrop. The technology creates an "audio fingerprint" of every call by analysing over 100 "unique features" in real-time.
These features, Lloyds claim, are individual characteristics of a phonecall such as geo-location, background noise, number history and call type. Each can be used to highlight unusual activity, identify potential fraud and stop criminal callers.
Tactics used by criminal callers typically include ID spoofing, a call that has been disguised to make it appear to come from a different phone; and social engineering, manipulating victims into giving up confidential information such as an email address or bank credentials.
Lloyds Group, with the use of Pindrop's technology, claims phoneprinting can identify and stop these fraud techniques. The banking group promised that after the roll out customers will not need to provide any additional information for it to work.
"The Group will introduce the software across the Lloyds Bank, Halifax and Bank of Scotland brands early next year," said Martin Dodd, group telephony managing director at Lloyds Banking Group.
"This move will strengthen Lloyds Banking Group's defences against fraud, further protecting customers' accounts and identities. Protecting our customers, their money and their information is our priority and investing in technology is just one of the many ways we are able to remain a step ahead of potential fraudsters."
According to statistics released by Financial Fraud Action (FFA), consumers lost £755m ($922m) to financial fraud across the UK financial services industry in 2015. Additionally, Pindrop Labs' own research claims that "one in 700" calls to UK financial services contact centres is considered fraudulent.
Talking up the deal, Matt Peachey, vice president and general manager at Pindrop said: "Our phoneprinting technology is highly resilient and very quickly identifies and analyses a call's audio to indicate if a caller is suspicious."
He continued: "The technology can also identify multiple callers associated with the same phone number, allowing the detection and tracking of fraud rings. This shines a spotlight on fraudulent activity before it becomes an issue – for both the organisation and the customer – and also helps ensure a positive customer experience."
In August this year, Barclays also announced increased reliance on biometric technology. It announced that it would be ditching traditional passwords in favour of voice biometrics in its call centres, meaning customers would automatically be authenticated when they start talking.
Steven Cooper, chief executive of personal banking at Barclays said at the time: "We can all relate to the frustration of forgetting a password at the crucial moment. Voice security can cut out that part of the call completely and, unlike a password, each person's voice is as unique as a fingerprint."
Experts agree that financial institutions are under increasing pressure to provide protections to customers, according to Mike Haley, deputy chief executive at UK fraud prevention group Cifas.
Referencing the Lloyds Group announcement, he said: "We always welcome initiatives from organisations which prioritise customer safety. While many people opt to use online banking methods, there is still a requirement for a telephone conversation and this channel cannot be left to become a weakest link."
© Copyright IBTimes 2023. All rights reserved.