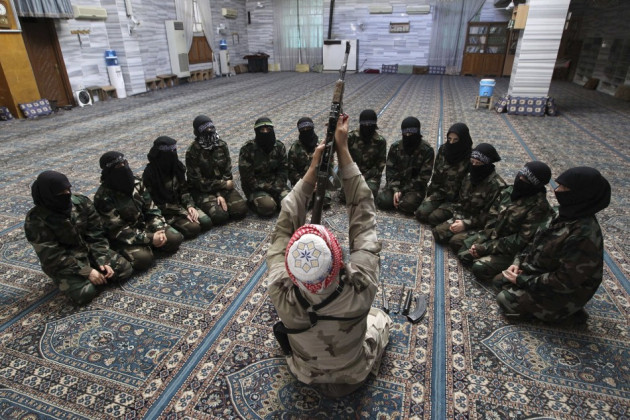 A newly formed anti-Assad bloc has released a vision statement for establishing a new "Islamic State" of Syria after the overthrow of President Bashar al-Assad.
The Islamic Front, the largest collection of armed opposition groups fighting against the Syrian regime, has said it intends to set up an Islamist state which will also safeguard the minorities of the country, according to AFP.
The covenant spells out the alliance's intentions for an active role in politics beyond the battleground.
The planned post-Assad government will be "based on the notion that the people have the right through institutions to (determine) legislation, whereas in Islam God is the sovereign," the declaration says under the subtopic "Democracies and Parliaments".
However, the authors add: "This does not mean that we want an oppressive, authoritarian system."
Seven Islamist groups which are in the forefront of the conflict had recently announced a coalition calling themselves an Islamic Front. The alliance hopes to eventually unite the fragmented opposition groups.
Syria has been undergoing a civil war for nearly three years and what began as an uprising in March 2011 has turned into a bloody conflict leading to a big humanitarian crisis.
Groups ranging from hard-line militants backed by al-Qaida to moderate Islamists have plunged themselves into the conflict to secure their own interests.
The Islamic Front has, however, rejected the concept of secularism in Syria even after Assad is ousted noting that it is against Islam.
The rebel alliance said secularism is "dividing religion from life and society, and reducing it exclusively to rituals, customs and traditions. This is contradictory with Islam".
Assuring that the interests of minority communities will be safeguarded in Syria, the document says such "ethnic and religious minorities" living in Syria have been protected for "hundreds of years".