Syria: Assad regime accused of chlorine gas attack in Idib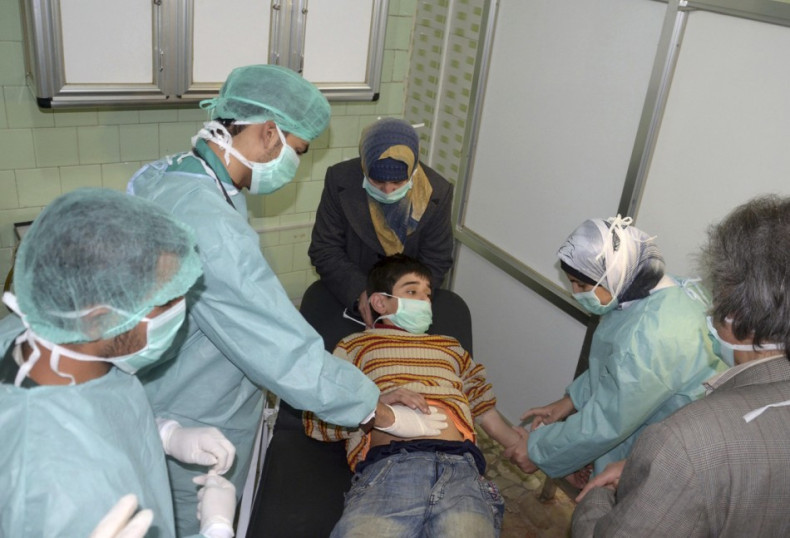 Syrian anti-government activists have accused President Bashar al-Assad's regime of using chlorine gas against the rebels killing at least one child.
Chlorine gas barrels were reportedly dropped in Syria's violence-ridden Idlib province on at least two occasions injuring about 40 people.
The attacks are claimed to have taken place on Friday, 1 May, in Saraqeb which is controlled by various factions of the anti-Assad opposition. The suspected chemical attack has taken place a day after an international watchdog said they were ready to probe existing claims.
The Syrian Civil Defence activist group has shared videos of children desperately coughing and gasping for breath due to the effects of chlorine gas. The children are seen being rushed to a nearby hospital.
Other major activist groups have also reported the alleged chemical attack.
The Associated Press said the videos "appeared to be genuine" and consistent with earlier claims.
According to the Syrian Observatory of Human Rights, the UK-based activist group, one child has been killed but said it could not establish the cause of the death.
The Syrian state media controlled by the Assad regime has not reported anything about the attack. Government forces often accuse the rebels of such incidents.