Syria Civil War: UN Says Death Toll Rises to 'More Than 191,000'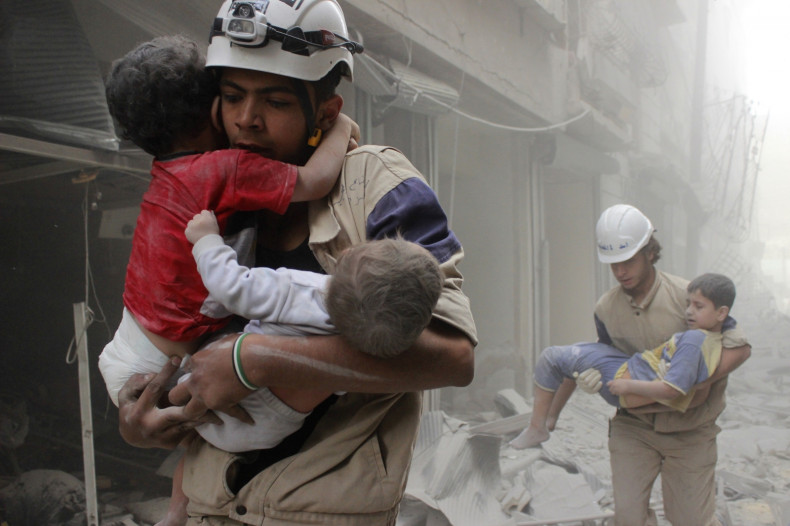 More than 191,000 people have been killed in the four-year Syrian civil war so far, the UN human rights chief has said.
Navi Pillay, the UN high commissioner for human rights, claimed that the figure she offered, based on figures from April, was "probably an underestimate" and condemned "international paralysis" on the issue.
"As the report explains, tragically it is probably an underestimate of the real total number of people killed during the first three years of this murderous conflict," she said.
"I deeply regret that, given the onset of so many other armed conflicts in this period of global destabilisation, the fighting in Syria and its dreadful impact on millions of civilians has dropped off the international radar," she said.
"The killers, destroyers and torturers in Syria have been empowered and emboldened by the international paralysis."
Of the victims, 85% were men while women counted for around 9%. The gender of the rest of the victims was unknown.
The death toll is the first issued by the UN human rights office since July 2013, when it estimated that 100,000 had been killed.
The steep rise in deaths is attributed to the increasing brutality in the civil war, with reports of chemical weapon attacks and a number of airstrikes.
Out of the chaos has emerged a multilayered conflict which has seen Isis (now known as the Islamic State) battle rebel Sunni Muslim forces fighting the government of Syrian President Bashar al-Assad.
In January, Pillay's office stopped updating the Syrian death toll due to a lack of access to the worst-hit areas and an inability to verify a variety of sources on the ground.
The United Nations also said that it would refuse to endorse other death tolls from organisations such as the UK-based Syrian Observatory for Human Rights, which says that the death toll has surpassed 180,000 since March 2011.