Syria: Assad regime and Russia 'bomb hospitals as war strategy' claims Amnesty International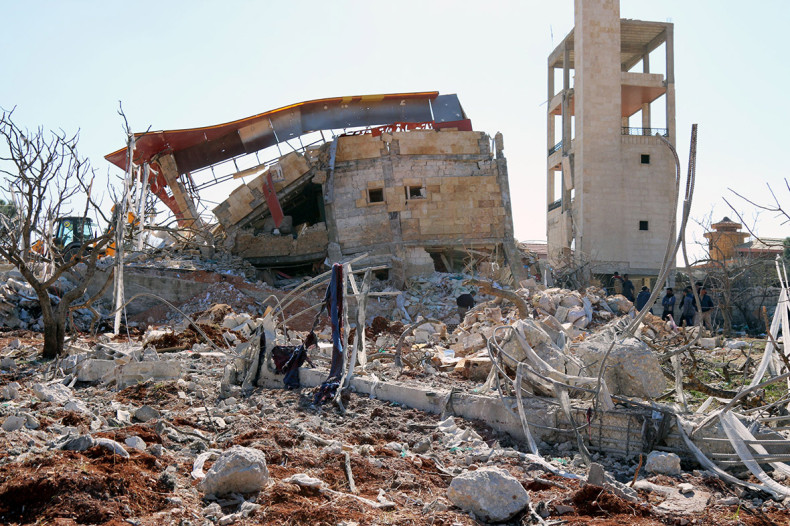 The Assad regime and its Russian patrons have been deliberately bombing hospitals in rebel-held areas to pave the way for a ground invasion, according to rights groups that accused the two allies of war crimes. Amnesty International said it gathered "compelling evidence" of air strikes systematically targeting medical facilities in the northern Aleppo governorate.
The group said it documented at least six such attacks that killed at least three civilians and injured more than 40 over the past three months. The pattern suggested Russia and the regime used the strikes as a strategy to force residents to flee before laying siege to a town or village, the report said.
"What is truly egregious is that wiping out hospitals appears to have become part of their military strategy," said Amnesty crisis response director, Tirana Hassan. The NGO evidence shows missile strikes and bombings struck hospitals and health clinics in the towns of Tel Rifaat, Maskan, Anadan and Hreitan, before government forces or Kurdish fighters moved in.
"Hospitals, water and electricity are always the first to be attacked," Amnesty quoted a doctor from Adnan as saying. "Once that happens people no longer have services to survive."
A family from Hreitan said they were forced to leave after the local hospital and vital infrastructures were flattened in February. "Very few families remained because they can't leave the city," the unnamed father was quoted as saying. "The airstrikes destroyed the city's infrastructure including hospitals so there are no more services for us to be able to survive."
The report said the technique was in breach of international humanitarian law and amounted to a war crime. The six cases were just a drop in an ocean of more than 340 attacks against medical facilities reported by monitoring group Physicians for Human Rights since the Syrian conflict began in 2011.
Amnesty's report came after Nato's top general accused Russia of deliberately fuelling the migrant crisis with its war actions in Syria to use refugees as a weapon against Europe. "Together, Russia and the Assad regime are deliberately weaponising migration in an attempt to overwhelm European structures and break European resolve," General Phil Breedlove, told a Senate committee in Washington. Moscow and Damascus have repeatedly denied targeting civilians.