Syria chemical weapons attacks: UN adopts resolution to set up probe panel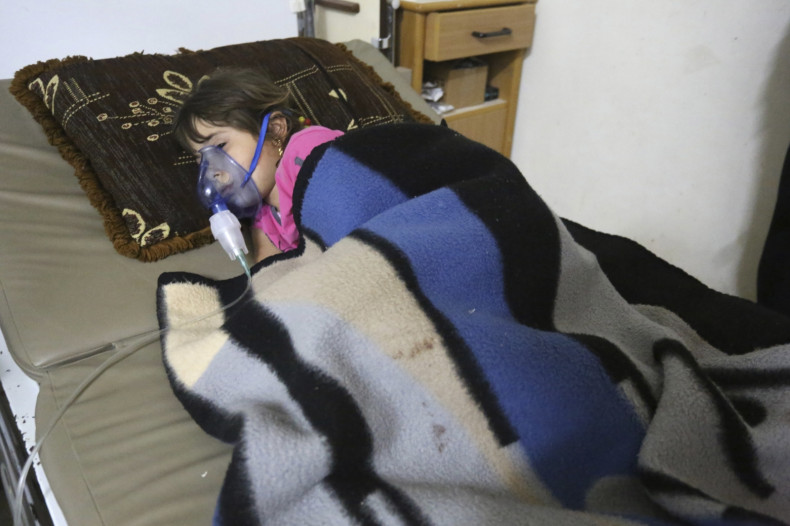 The UN Security Council has unanimously adopted a resolution to set up an independent panel to investigate who was behind the chemical weapons attacks in Syria.
In a rare show of solidarity between the US and Russia, the veto-wielding ally of Syria, the 15-member council endorsed the move which will allow UN chief Ban Ki-moon and the head of Organisation for the Prohibition of Chemical Weapons (OPCW) to establish an investigative body.
"This sends a clear and powerful message to all those involved in chemical weapons attacks in Syria. The joint investigative mechanism will identify you if you gas people," said US Ambassador to the UN Samantha Power.
"But when the day comes that we have one — and that day will come — the evidence gathered by the Joint Investigative Mechanism will stand as a record not just of what has been done, but of who has done it."
The four-year-long bloody crisis is estimated to have killed 250,000 people so far.
The panel, which will be formed in the next 20 days, will spell out the modus operandi of the inquiry. The first report by the joint panel will be filed in 90 days.
Syria insists that the Assad regime is not behind the chemical weapons attacks.
"The Syrian government and army have never used chemical weapons and they will never use chemical weapons. Syrian civilians were targeted with the use of toxic chemicals and chemical weapons, including chlorine gas, by armed terrorist groups," said Syria's Ambassador to the UN Bashar Ja'afari.
"We have many times drawn the attention of the council and warned the council of the danger of the use of chemical weapons in Syria by terrorist groups, some of which are affiliated with al-Qaeda."
Steps to eliminate Syria's lethal chemical weapons stockpile were set in motion after the deadly attack in the Damascus suburbs in August 2013. So far, international experts have conducted tests only to confirm whether chemical weapons were used in Syria and not to fix those behind the attacks.