Syria: Civilian casualties inevitable in the fight against Isis as RAF intensifies strikes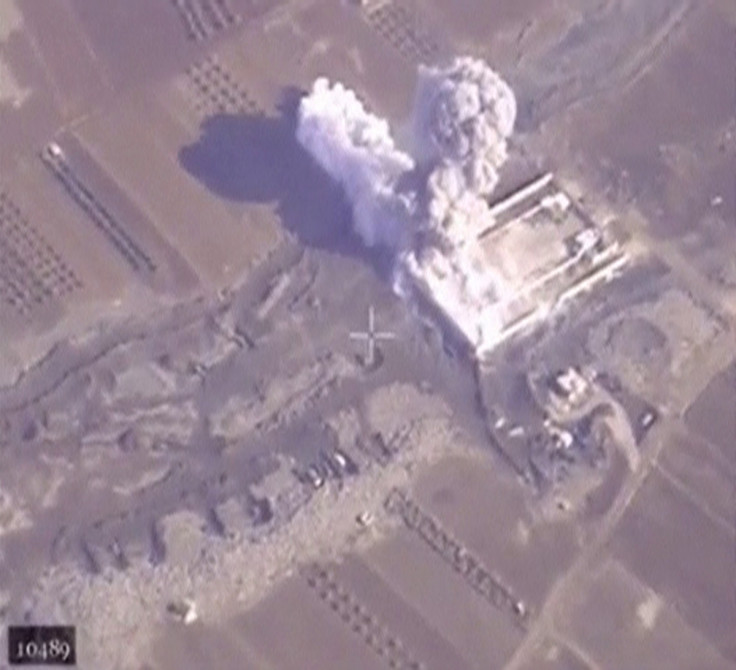 As the Royal Air Force (RAF) intensifies its bombing campaign against the Islamic State (Isis) in Syria, the UK's defence secretary Michael Fallon has warned that civilian casualties are inevitable. The RAF will conduct five missions a day, six times a week compared to its previous two per day operations.
The missions, which are targeting the oil fields and supply routes controlled by Isis (Daesh), are designed to cut the terror organisation's revenue streams. IS controls most of Syria's oil fields and it is the single biggest source of income for the group.
Fallon said that striking IS oil wells is part of a "new phase" in the fight against IS, but that they would only occur once he was satisfied that there are no civilians working in the area. He also said that "persistent" reconnaissance would be conducted prior to the strike, but admitted that civilian casualties are likely.
Last month, IBTimes UK revealed that 305 IS jihadists had been killed by Reaper drone strikes in Iraq, with the Ministry of Defence (MoD) claiming there had "been no known cases of civilian casualties resulting from UK strikes in Iraq" to date.
"War is a messy business; you cannot eliminate all risk," Fallon told the Sunday Times in an apparent acknowledgement of the civilian casualties that will arise. "It is very important for the campaign that we avoid mistakes. You can't completely eliminate mistakes in wartime, but we do our best to ensure that any civilian damage is minimised. I also have to be sure that what's being proposed is absolutely consistent with the rules of engagement that I set and that the prime minister has approved," he continued.
On 5 December, footage emerged of four British warplanes – two Tornados and two Typhoons – pounding the IS-controlled Omar oilfields. The jets were deployed from their base in Cyprus and dropped a total of eight bombs over the targets.
Fallon issued a warning that the public should brace themselves for "setbacks" – such as the possibility of an aircraft being shot down – in the fight against IS which could last years. "There are risks in any war and I hope the public will be ready for setbacks," said Fallon.
© Copyright IBTimes 2023. All rights reserved.