Syria Conflict Has Cost Oil and Gas Industries $21.4 Billion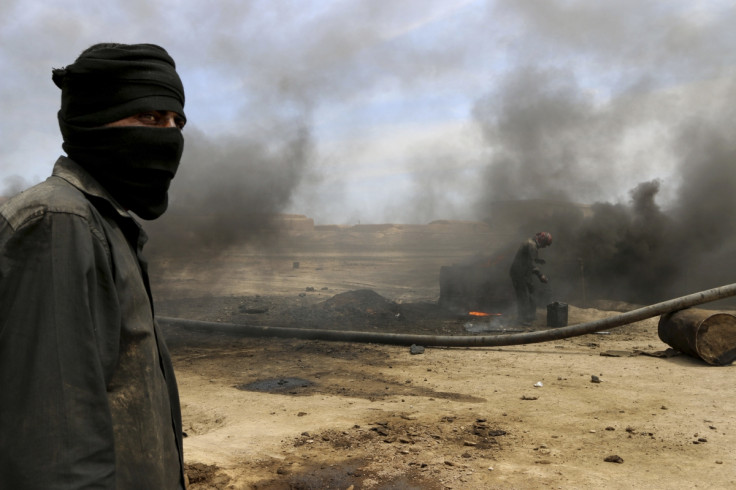 Syria's oil and gas industries have lost $21.4bn (£12.55bn) since conflict erupted in the country in 2011, according to the Syrian government.
"The circumstances the country is going through have caused considerable losses to the oil and gas sectors," said Oil Minister Suleiman Abbas in a statement.
Stolen and wasted oil and gas have caused a $3.5bn (£2.05bn) direct loss, along with damage and theft of infrastructure, pipelines and vehicles.
The remaining $17.9bn (£10.5bn) consists of lost profits.
While Syria has never been a major oil and gas supplier in the region, it was producing around 385,000 barrels a day in the run up to the rebellion that erupted in March 2011. That figure has fallen to as low as 17,000 barrels per day, while gas production is estimated to have halved during the conflict, which has now lasted for 40 months.
Jihadists target oil and gas facilities
As security deteriorated across Syria in 2012, groups of foreign Sunni fighters poured into the country to wage jihad against Bashar al-Assad, who belongs to the Alawi sect of Shia Islam. Assad and his forces had introduced and fomented a sectarian edge to the worsening conflict.
The two most effective groups of jihadists were the Al-Nusra Front and the Islamic State of Iraq and the Levant. The latter is now referred to as the Islamic State.
In a bid to boost their revenues and reduce their dependence on international state backers, both Nusra and the Islamic State fought for control of oil and gas production facilities.
Most of these are located in the eastern Deir Ezzor province, which government forces abandoned relatively early in the conflict, focusing its resources on key urban centres of Aleppo, Homs and Damascus.
While rival rebel factions, including Kurdish fighters, have battled for control of Deir Ezzor's oilfields, the Islamic State has prevailed as the dominant group.
The group were in control of all the province's oilfields by July and has launched an attack on the Shaer gas field in Homs province.
Forces loyal to the government have sought to expel the jihadists, who killed 270 guards and employees when they overran the facility, according to an opposition-aligned watchdog. The government has continued to attempt to retake the oilfield.
Meanwhile, the government said it was set to press ahead with a new gas project in close proximity to IS-controlled territory in the north of the country.
The plant, near the city of Tabaqa, is scheduled to start operations in August and is expected to produce 1.22 million cubic metres of gas per day.
The oil ministry said the site was "secure."
© Copyright IBTimes 2023. All rights reserved.