Migrant crisis: UK to give child refugees from Syria sanctuary but none from Europe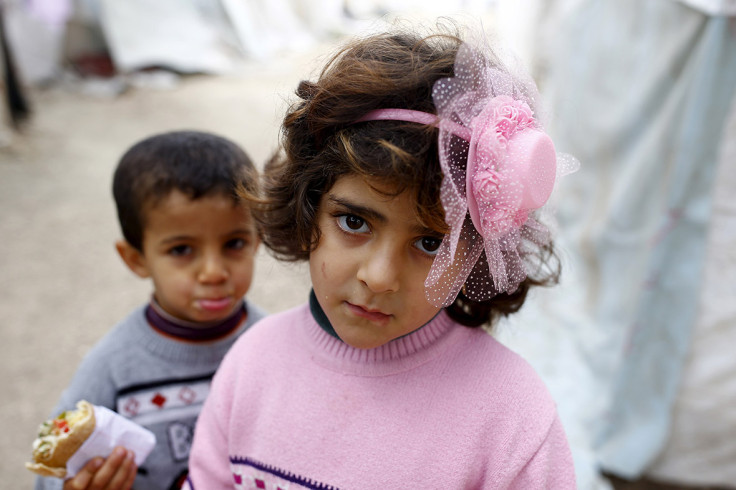 The UK has agreed to accept an unspecified number of unaccompanied refugee children from camps inside Syria and neighbouring countries - but has decided not to take any migrants from camps inside Europe. The Home Office will work with the UN High Commissioner for Refugees in order to help "exceptional cases" of lone refugee children who could be given sanctuary in Great Britain.
Charity campaigners, rival party leaders and European heads of state have urged David Cameron to accept a fair portion of the estimated 3,000 lone under-18s abandoned in European camps which the prime minister has resisted.
The UK had previously committed to taking in a total of 20,000 Syrians until 2020, although so far just 1,000 have arrived under the Vulnerable Persons Resettlement Programme. It is not clear whether any of these "exceptional cases" will be part of the 20,000 figure previously quoted.
But Cameron will pledge £10m to help vulnerable minors who have fled to Europe such as those living in the "jungle" on the edge of Calais. The Home Office says it has given £1.1bn in humanitarian aid to Syria and neighbouring countries such as Syria, Lebanon, Jordan and Turkey.
The exact number of children still remains unknown and it still not clear if they will be part of, or in addition to, the 20,000 figure. Cameron has also faced criticism for not signing up to an EU resettlement and relocation scheme for refugees saying that the needs of asylum seekers were better met with aid to camps in the Middle East.
Home Office minister James Brokenshire said the children considered for relocation to the UK would be "whose best interests would be met through protection in the UK". He said: "The crisis in Syria and events in the Middle East, North Africa and beyond has separated a large number of refugee children from their families.
"The vast majority are better off staying in the region so they can be reunited with surviving family members. So we have asked the UNHCR to identify the exceptional cases where a child's best interests are served by resettlement to the UK and help us to bring them here."
Following Prime Minister's Questions on Wednesday (28 January) Cameron come under attack from Labour MPs for describing those living in the Jungle camp as "a bunch of migrants".
Labour leader Jeremy Corbyn has now urged the PM to apologise for his "dismissive language and tone".
© Copyright IBTimes 2023. All rights reserved.