Syria conflict: Refugee count crosses record 4 million says UN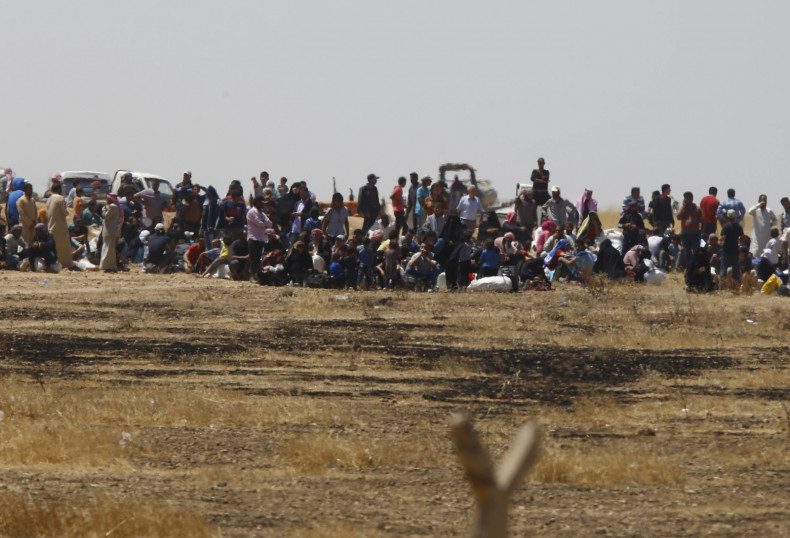 The number of refugees fleeing the Syrian conflict has crossed four million officially making it the single-largest exodus in a generation, the UN has said.
With no clear end in sight, the crisis has forced more than 4,013,000 people, nearly a sixth of the Syrian population, to leave the conflict zones, according to the latest figures released by the UN refugee agency, UNHCR.
The figures were updated after Turkey, which received a large number of refugees, revised its numbers. The UN statistics also show as many as 7.6 million people were internally displaced.
"This is the biggest refugee population from a single conflict in a generation. It is a population that needs the support of the world but is instead living in dire conditions and sinking deeper into poverty," said UN High Commissioner for Refugees Antonio Guterres.
The four-year-old conflict, which began in March 2011 as an uprising against President Bashar al-Assad, is the worst crisis in terms of refugee exodus since the 1992 Afghan civil war, which displaced 4.6 million people.
"Worsening conditions are driving growing numbers towards Europe and further afield, but the overwhelming majority remain in the region. We cannot afford to let them and the communities hosting them slide further into desperation," added Guterres.
The Syrian conflict has claimed more than 220,000 lives as the fighting enters its fifth year. Turkey shelters the largest number of refugees followed by Lebanon, Jordan, Egypt and North Africa.
The latest figure of four million has come just 10 months after the UN said the number of refugees had hit the three-million mark. The numbers do not include the 270,000 Syrians who have sought asylum in Europe.