Saudi Arabia is to host talks among moderate Syrian opposition groups in a bid to bring them together, the country's state media has reported. The development comes after the leading foreign players in the Syrian conflict – the US, Russia, Saudi Arabia, Iran and Turkey – set a deadline of 1 January 2016 for formal negotiations to start between Syrian President Bashar al-Assad's regime and the opposition after holding talks in Vienna on 14 November.
The talks would take place on 15 December to help them "present a united front in any negotiations with the regime", a Saudi official told the state-owned Al Arabiya broadcaster. The US and its allies insist Syria's four-year civil war cannot end while Assad remains in power, while Russia and Iran say the Syrian people should be the ones to decide his fate. Assad has refused to step down and let a transition government take over, saying his priority was on defeating the "terrorists" first.
"This timetable [for transition] starts after defeating terrorism. You cannot achieve anything politically while you have the terrorists taking over many areas in Syria," he was quoted as saying by the Agence France-Presse news agency on 19 November. "If we talk after that, one year and a half to two years is enough for any transition."
United front
"The Kingdom of Saudi Arabia is keen to gather the entire Syrian opposition and help them to [present] one voice and one unified position," Abdallah al-Mouallimi, Saudi Arabia's ambassador to the UN, was quoted as saying by Reuters.
US Secretary of State John Kerry said the Syrian regime and the opposition could hold UN-mediated talks in Geneva to achieve a political solution to the conflict within weeks.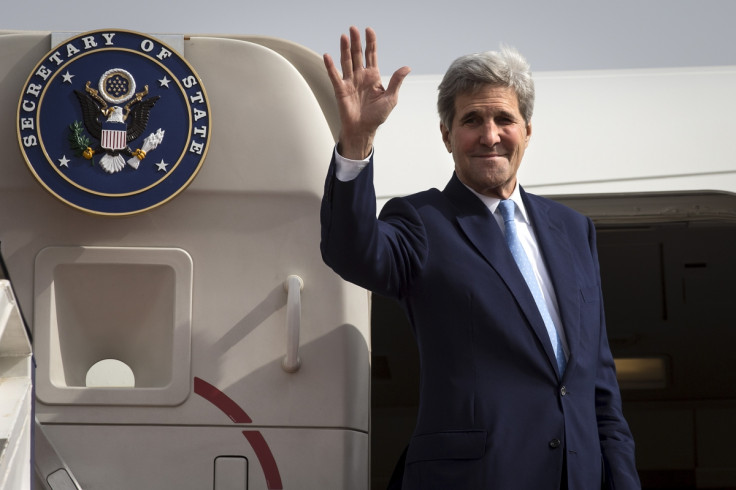 "The United Nations is prepared to convene the parties in Geneva and begin the process of creating this transitional process for Syria itself," he was reported as saying in Washington. "The Syrians themselves will negotiate that. It's [the] Syrians who have to resolve and decide the future of Syria itself."
Syria's brutal civil war has claimed 250,000 lives and forced 11 million to flee their homes, sparking the largest refugee crisis in Europe since the end of World War II.