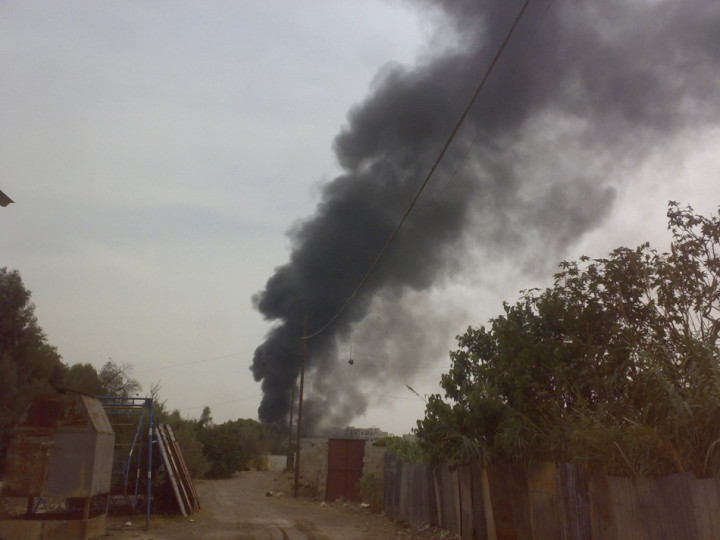 Syria's principal cities of Damascus and Aleppo witnessed heavy fighting just hours before the start of a proposed ceasefire to mark the Islamic holiday Eid al-Adha,
Pro-government troops stationed on Mount Qasioun, which overlooks Damascus, bombarded the neighbourhood of Hajar al-Aswad, which is home to hundreds of refugees from the Israeli-occupied Golan Heights. No-one is reported to have died in the shelling.
"Consecutive artillery volleys from Qasioun shook my home," Omar, an engineer who lives in the neighbourhood told Reuters.
Meanwhile, in Aleppo, rebels have reportedly entered three government-controlled areas, including Seryan al-Jadidah and the predominantly Kurdish district of Achrafiyeh. The Financial Times quotes one local resident as saying the rebels "are trying to get into new areas and streets today.
"Some combat is happening here, [almost] next to my house. But we are safe so far."
The continued conflict could threaten the stability of the impending four-day ceasefire, which has been proposed by UN envoy Lakhdar Brahimi. Both sides have given their backing to the ceasefire, albeit with significant caveats.
A spokesman for President Assad's troops said the regime would halt its military operations throughout Syria from 06:00 local time (03:00GMT) on 26 October until 29 October, but did not rule out military action if necessary,
"On the occasion of the blessed Eid al-Adha, the general command of the army and armed forces announces a halt to military operations on the territory of the Syrian Arab Republic, from Friday morning ... until Monday.
"Syrian armed forces will, however, reserve the right to reply to terrorist attacks, attempts of armed groups to reinforce or resupply, or attempts to infiltrate from neighbouring countries".
The spokesperson of the Free Syrian Army joint command, Qassem Saadeddine, told Reuters that the rebels will also observe the ceasefire, "but we [will] not allow the regime to reinforce its posts. We demand the release of the detainees, the regime should release them by tomorrow morning",
Meanwhile, Islamic group Ansar al-Islam said they "do not care about the truce" and they would adhere to the truce only when the Syrian troops drop their weapons.
Previous attempts at ceasfefire have ended in failure because neither side was willing to compromise, and a six-point peace plan proposed by Brahimi's predecessor Kofi Annan also proved unsuccessful.