Israel has denied claims by Damascus that its military forces shot down an Israeli warplane and drone while flying in Syrian airspace.
In a statement, the Syrian Army and General Command said it had shot down the Israeli jet south-west of Qunetira, in the south-west of the country near the Israeli border. It claimed the drone was brought down to the west of Sasa, near the Golan Heights.
However, The Israel Defense Forces (IDF) has outright refuted the claims. A spokeswoman told IBTimes UK both aircraft had returned to Israeli airspace. "At no point was the safety of IDF aircraft compromised," she explained.
The IDF carried out air strikes on artillery positions near Tel al-Shahm, according to reports in the Syrian media. Israel has said two surface-to-air missiles were fired at one warplane as it carried out its mission but missed their target.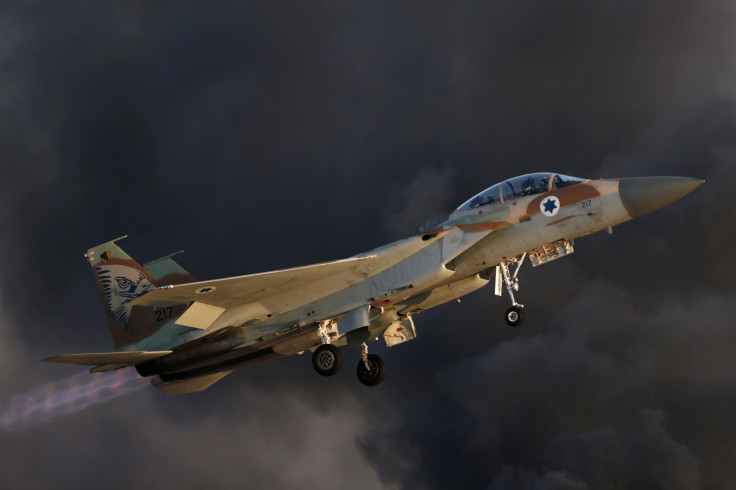 The claims follow a series of tit-for-tat artillery strikes and bombardments between Israel and Syria. The Associated Press reported the retaliatory strikes in Syria were made after a shell hit the Israeli-controlled part of the Golan Heights.
In a statement, the Syrian General Command has condemned the attack as "naked aggression". The incident was the fifth since last week in which fighting in Syria has spilled over into Israel.
The exchanges between Israel and Syria come less than 24 hours into a ceasefire in Syria brokered by the US and Russia. As the ceasefire came into effect, Syrian President Bashar al-Assad said he will take back all territory lost to rebel forces over the course of the civil war.
Rebels forces have been wary over whether or not the ceasefire will hold.