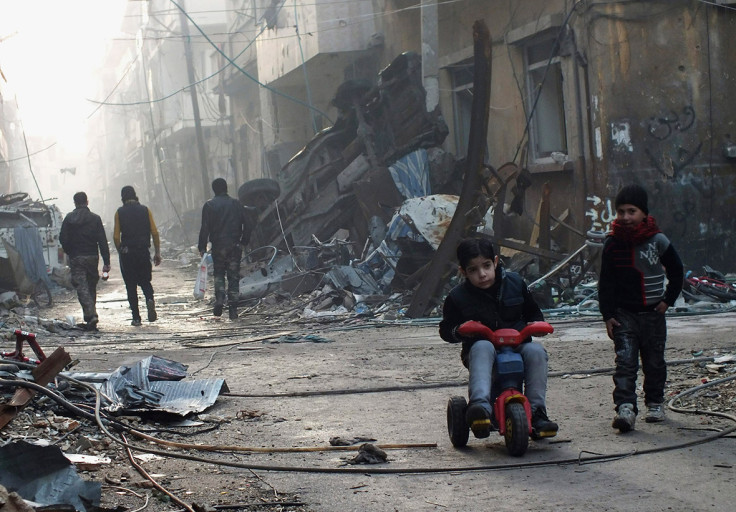 Syria's protracted and bloody civil war is costing the country £3.2bn (US$4.5bn) each month in lost economic growth, with a new study reporting a total of £915bn (US$1.3trillion) could be lost if fighting continues until 2020.
A report by the children's charity World Vision and Frontier Economics has shown that in the best possible scenario, if fighting were to cease in Syria at the end of this year, the devastating economic fall-out from the conflict could eventually reach £485bn (US$689).
The brunt of the cost of Syria's five-year civil war is being borne by its civilian population and paritcularly by children. One in four schools have been destroyed, damaged or are being used as shelters as a result of the fighting.
About 5.7m children inside Syria have had their schooling disrupted and only 48% of Syrian refugee children are receiving an education. Around 25m years of schooling have already been lost. The loss of lifelong earnings for those children no longer attending school is estimated at £7.4m.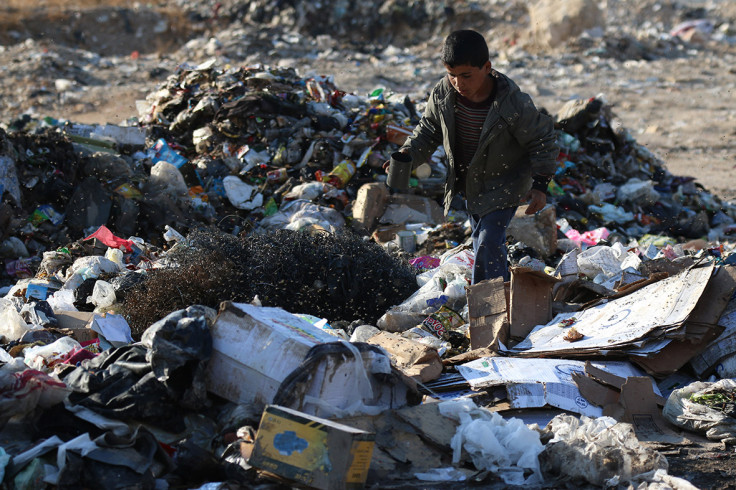 Syria's health system has been left decimated by the conflict. Half of the country's certified doctors have fled the country and less than half (43%) of its hospitals are functional.
Estimated life expectancy at birth has dropped by 15 years. Millions of children under five are suffering or are at risk of physical trauma, injuries, communicable diseases, lack of immunisation and malnutrition.
World Vision is calling on the international community to prepare now for Syria's eventual recovery. It believes the world must not wait for the war to end - as it did in Iraq and Afghanistan - before planning the country's reconstruction.
Tim Pilkington, Chief Executive for World Vision UK, said in a statement: "The war in Syria has shattered the lives of over eight million children. With their homes, schools and hospitals bombed and their friends and families killed, many have been forced into appalling living conditions and abject poverty.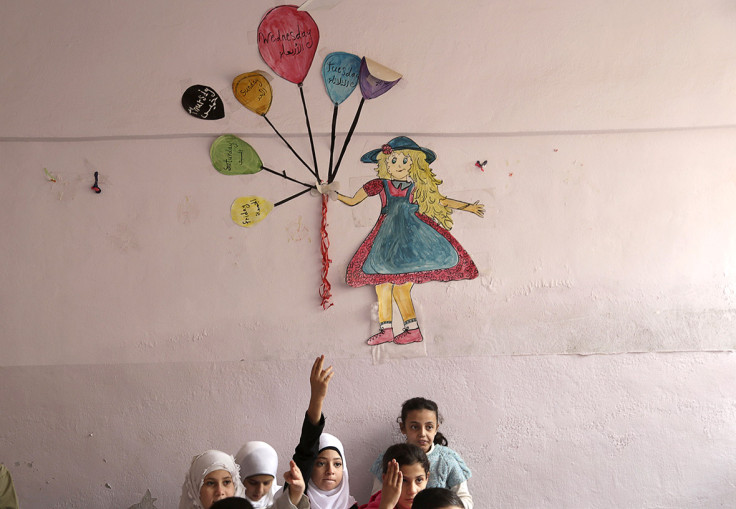 "When we meet severely distressed children who've fled sniper fire and bombing, our first concern is to keep them fed, clothed and alive. Faced with their suffering it's hard to think in terms of cold economic costs.
"But financial loss translates into human loss - lost education, lost health, lost jobs and lost opportunities. The costs of the conflict are staggering. Unless we act now, this war won't just affect a generation of children, but their children's children.
"We cannot wait until the war is over to plan for their future. Every month the conflict costs Syria more than Britain's entire monthly budget for schools and education. Even if the fighting stopped tomorrow it would take at least 15 years to rebuild the country - an entire lost childhood.
"We must prepare the ground for peace now. The longer it takes to rebuild Syria the greater the challenge and the higher the costs. The world must not repeat the post-war planning failures made in recent conflicts."