As they enter through the front door of Plymouth's council services building on an unseasonably warm day at the end of September, Fathi and his wife Zeinah, recently reunited in the UK, are tired and apprehensive. Only their one-year-old daughter, who has been in Britain for just two days, is full of smiles.
Riham and her mother are two of the most recent refugees to arrive in the UK. They were reunited with Fathi, a 30-year-old cardiologist from Damascus, after more than eight months apart as they waited with 629,000 other refugees from Syria's bitter civil war in Jordan.
"It was chaos. Most of the injuries came from the bombing. A lot of the buildings collapsed on people. We got a lot of broken arms and legs, burns" - Fathi
They have been housed temporarily by Plymouth City Council in a bed and breakfast 15 minutes from the city centre. They are unhappy with the room, which they say is small and damp and has a communal bathroom. Moreover, they have no fridge to store milk and food for Riham. When they use food bank vouchers to get groceries they will have nowhere to cook them.
The council, it transpires, will not be able to move them immediately, but perhaps in a week's time. There will be another meeting on Monday with a refugee support worker and emergency funds will be made available.
The tension of the 9am meeting noticeably dissipates as they leave the council building and walk to the offices of Path, a charity supporting refugees in Plymouth. The couple comment on how strange it is that everyone should be wearing shorts when it is so cold and say everything is a bit like a movie.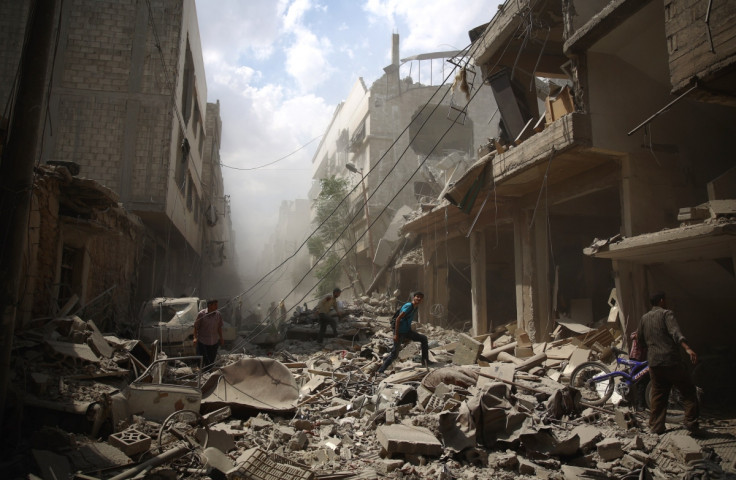 Their future is still uncertain but uncertainty has been their companion for years, since the war in Syria came to their middle-class home in Damascus and they took the decision to flee the country.
"It was chaos," says Fathi, who treated those wounded by the fighting in his clinic in Damascus's al-Hama suburb. "Most of the injuries came from the bombing. A lot of the buildings collapsed on people. We got a lot of broken arms and legs, burns. Many of the people – around 80% of those who died – did so because of loss of blood," he added.
It was Fathi's decision to treat the wounded in the majority opposition area of the Syrian capital that would precipitate their flight from the country. Pinned down in his clinic during four days of fighting in early 2013 he gave care to anyone who needed it. He couldn't tell if those he was treating were civilians or opposition fighters.
"You couldn't say whether these were opposition fighters because they know that they will be targeted. So always they came dressed as civilians. They don't come with weapons," he explained.
In April he was detained at customs returning from a medical conference in Beirut and told to report to the feared intelligence services. What followed was 48 hours of physical abuse and relentless questioning as Fathi was accused of aiding the revolution.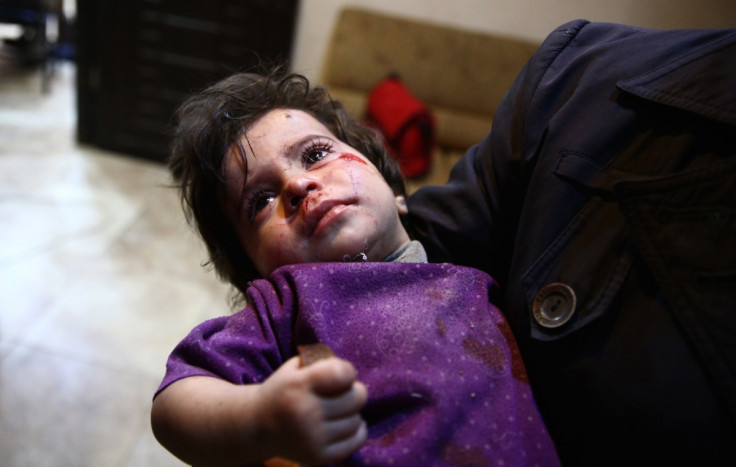 "I told them I was a physician and I don't help any side. I was doing my job," he explained. Fathi was freed only after his father paid a bribe to officials. He said corruption was rife in Damascus as the war took hold, and it was at that point they decided to leave.
Fathi was able to use the excuse of a medical conference to leave Syria with Zeinah and Riham for Jordan, just as when he was blocked for from working as a doctor in the Arab Kingdom for over a year he used another conference in the UK to gain a visa and then to claim asylum.
Zeinah and Riham, who was just eight months old when he left her, stayed with distant relatives in Amman after the money Fathi had been using to pay for a flat ran out.
"It was very tough for me because I was, on a daily basis, trying to get support for them," Fathi said. There was also the fear that in conservative Jordan, Zeinah would be taken advantage of without her husband.
"My wife was handling my daughter alone, who was at a very young age. She has a lot of needs and it was very difficult to meet them. I was always worried. Every day we have spoken and there was a lot of crying and tears," he added.
After requesting asylum at passport control at Heathrow in January, Fathi was transferred to Plymouth following a brief stay in a London homeless shelter. He waited five months in the city, which he had never heard of before, in accommodation provided by the National Asylum Support Service. Only once his application for asylum was accepted in June could he apply to be reunited with his family.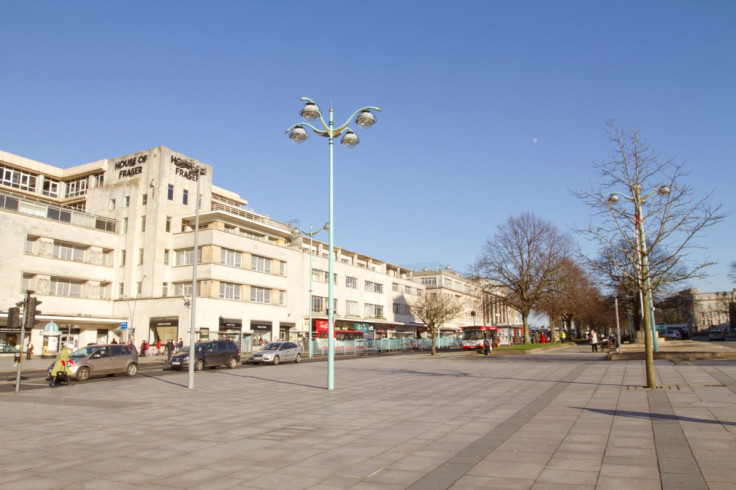 The end of the 12-week process for reunion and the arrival of his 23-year-old wife and daughter has given Fathi the most relief of any part of their ordeal so far. "We are very happy that the situation has become so much better. We are happy that we are safe and reunited. We are hoping now that the best will come," he said.
Fathi and his young family are part of the vanguard of Syrian refugees to arrive in the UK, educated and with the good connections necessary to make it to Britain. Fathi has to pass two exams to become a qualified doctor in the UK, the same required of Zeinah, who will return to practising dentistry. When housing becomes available they will bid for a flat in the same way as anyone in Plymouth applying for social housing.
They are not part of the 20,000 vulnerable refugees the government has said it will resettle in Britain from refugee camps in the Middle East. Watching the news for information about their family still trapped in Damascus or about the vast numbers of people arriving to Europe from Syria, the family is grateful they have been more fortunate. "This is always our first thought," Fathi explained.
The names of the refugees mentioned in this article have been changed to protect their identities.