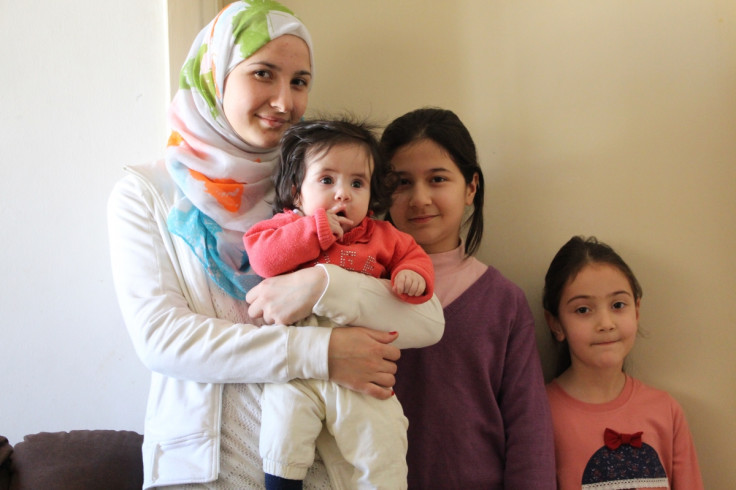 When Mustafa, a 53-year-old truck driver from rural Damasus, said goodbye to his wife Natalie and their five children in August 2015, he didn't know if he would see them again. His young daughter ran to the window of their small, bare apartment begging him not to go. He burst into tears as he set out on his journey to Germany.
Six months later they still have not seen him after he travelled from Jordan to Turkey and then onwards across the Mediterranean to Greece, up through the Balkans and finally to Sulingen in Saxony, where he waits for them.
Natalie, and her oldest daughter Zoweya, recount the snippets of Mustafa's journey they have learned from a friend whose son travelled with Mustafa. They remained behind principally because of the dangers involved with the perilous crossing from Turkey to Greece. "I refused to go because I wouldn't be able to stand having one of my kids die. I couldn't risk one of the kids dying in the sea," Natalie explained.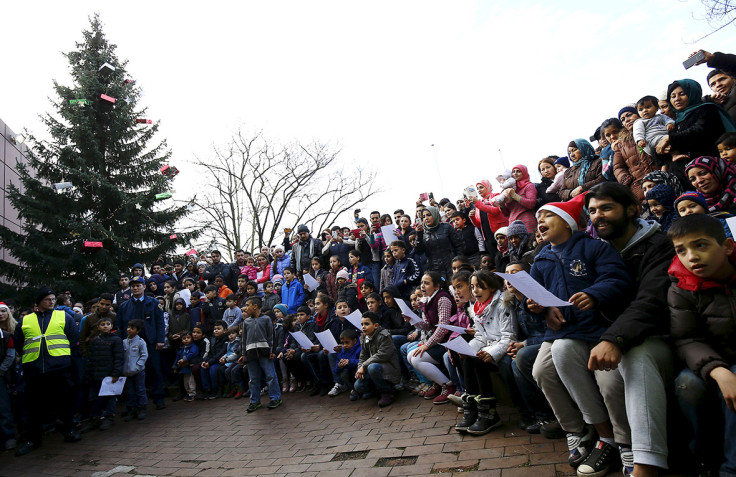 The treacherous crossing from Turkey to Greece is where Mustafa would face the greatest risk to his life. As he and the other illegal migrants boarded their boat from the Turkish beach they dodged bullets fired by the police.
Once out on the open water they had to wait to be rescued by the Greek coastguard. Their engine, half empty of fuel, gave out before they could reach Greece's Aegean islands. Natalie doesn't know how long he was stranded for, such is the disjointed story they were told about his voyage.
Ten days after Mustafa left Jordan he had arrived in Germany. Natalie spoke of their relief and happiness at his arrival but life has been hard for them, waiting in limbo, while they have waited for the family reunion to be processed.
"It is very difficult now that my husband is not here," Natalie explained. Unable to find work and denied the 500JD (£506, $705) Mustafa's employment on a local farm brought to the family they have been forced to survive on World Food Programme vouchers worth 90JD a month (£91, $126) and 150JD (£151, $211) from the NGO world vision.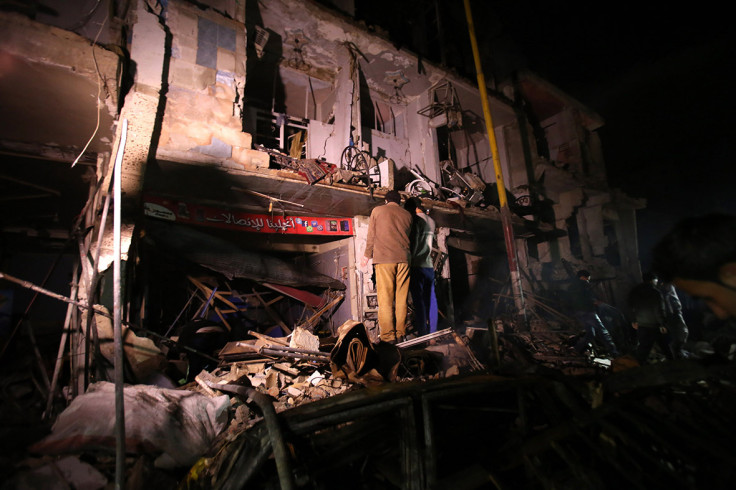 Along with providing official documents like their marriage certificate and other family papers to German authorities, Natalie has had to find $400 (£290, €362) to pay for a Syrian passport to for her youngest, Sham, who is just six months old.
Natalie keeps herself buoyed by the prospect of a new life in Germany, which she believes is an open nation where she and Mustafa will not face the racism which has marred their lives as refugees in Jordan.
The children, who have endured much since they had to leave their home in Damascus in 2012 and to which they know they cannot return, do not want to raise their hopes too high to spare themselves disappointment if they cannot go to Sulingen. As far as Zoweya is concerned the six-month-long wait does not bode well.
Callum Paton travelled to the Bekaa Valley in Lebanon courtesy of an NGO