Syria: US Intervention Fears Spur Oil Price Spike as John Kerry Warns of Chemical Attack 'Consequences'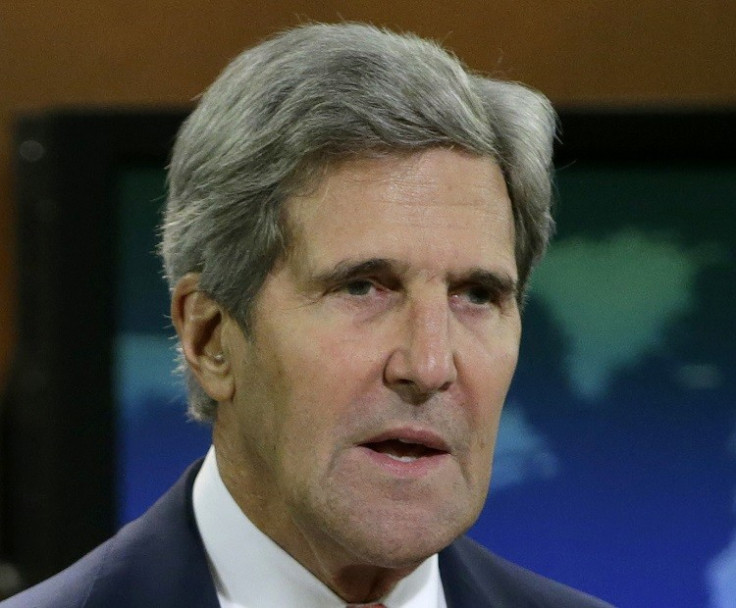 A barrel of Brent crude oil jumped to a six-month high as the price spiked after increasingly hawkish words from the US government on intervening in the Syrian civil war.
US Secretary of State John Kerry said that the use of chemical weapons in Syrian capital Damascus by forces loyal to President Bashar al-Assad was "undeniable" and that "this international norm cannot be violated without consequences".
Meanwhile, UK Prime Minister David Cameron has recalled parliament from its summer recess for a vote on the possibility of military intervention by British forces in Syria following the alleged chemical weapons attack which killed hundreds of Syrian civilians. UN inspectors are attempting to find proof of a chemical attack on the ground, but have come under fire from snipers.
As the crises in the Middle East intensifies, extending past Syria and into Egypt as well as rumblings in Turkey, a barrel of Brent crude lifted past $112 to a six month high.
"As the rhetoric ratchets up around Syria the geopolitical risk premium in the price of oil is once again widening," Dominick Chirichella of the Energy Management Institute told the Wall Street Journal.
"Syria is not a major oil producer (as was Libya), nor is it a major transit point for oil and gas exports (as is Egypt)," said Julian Jessop, head of commodities research at Capital Economics.
"Instead the concern is the risk that Western intervention in Syria could prompt a wider regional conflict, given the support that Iran has provided to the Assad regime."
Brent crude dipped slightly after weak US data, but Ben Le Brun, a market analyst at OptionsXpress, told Reuters that "any dips in oil prices will be well supported by tensions bubbling in Syria as that has the potential to spread into other parts of the region."
However, others argued that US intervention in Syria had already been priced in to Brent crude.
"We're already seeing the effect of the threat and oil prices already include a significant risk premium," Gaurav Sodhi, resource analyst at Intelligent Investor in Sydney, told CNBC Asia's Squawk Box.
"It's hard to know how high this will go. This is a difficult time for investors and indeed analysts."
He added: "It's important at this point that investors remain focused on not trying to predict the outcome of a political event, but trying to remain focused on supply and demand."
© Copyright IBTimes 2023. All rights reserved.