Syria: Isis Stone Woman to Death for Adultery with Father's Help in Hama [GRAPHIC VIDEO]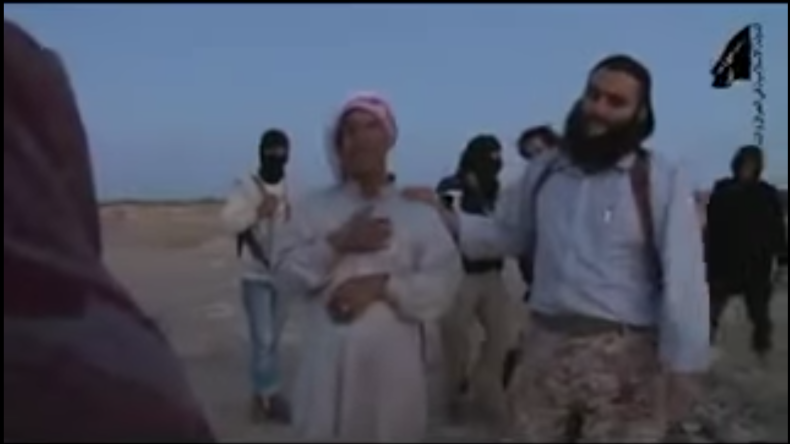 Isis (Islamic State) has reportedly stoned a woman to death for adultery in Syria's Hama region, according to a graphic video published online.
Dramatic footage shows an Islamic State militant instructing the woman that the sentence "is God's sharia and so she has to be content and happy about the stoning". He is depicted with a hand on the shoulders of the woman's father. The jihadist says that she had an affair out of her marriage and thus violated God's law.
He then asks her if she's happy with the punishment, to which the woman is heard saying "yes". Before the stoning takes place, the father has the chance to forgive his daughter for her "crime"- but refuses to do so.
After seemingly being persuaded by IS, the father of the girl tells her: "Don't call me father." He straps her with a rope and leads her to a hole in the ground before the stoning takes place.
A number of men, including her father, stone the woman until she dies.
The authenticity of the video cannot be verified by IBTimes UK.
In July, reports came out that Isis stoned to death two women accused of adultery. The first sentence was imposed by an Islamic court on an unnamed woman reported to be in her thirties and carried out by a mob in the town square in the Al Tabaqa market area on Thursday.
Then, the Islamic state carried out the stoning of a second woman, believed to be 26 years old. In at least one of the cases, the stoning was reportedly carried out because the woman's new husband discovered that she was not a virgin.