Turkey to Allow Kurdish Peshmerga Forces Passage to Defend Kobani from Isis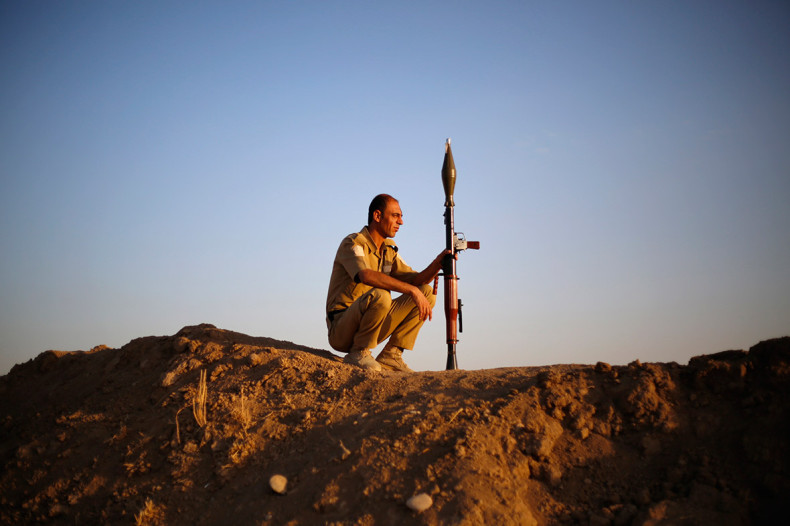 The Turkish government has given Kurdish peshmerga forces from northern Iraq permission to pass through Turkish territory to the embattled Syrian city of Kobani, according to official sources.
Turkey agreed to the passage of Kurdish troops, following a request from the leader of the semi-autonomous Kurdistan region, Massoud Barzani, to allow the troops to aid the People's Protection Units (YPG) defending the city against Isis (Islamic State).
The Turkish source, who spoke on condition of anonymity to Kurdish news outlet Rudaw, said that the plan to aid the YPG in Kobani was conceived by Barzani and his Peshmerga Minister Mustafa Sayid Qader with the Syrian-Kurdish Democratic Union Party (PYD) leader Salih Muslim who oversees the YPG forces in Syria.
Muslim is reported to have held a meeting with Barzani to discuss the situation in Kobani last week in the Iraqi city of Duhok, located in the Kurdistan region.
The development is surprising considering Turkey's reluctance to become embroiled in the fight against the Islamic State and its unwillingness to aid Kurds that it considers to be closely-linked to the PKK, a designated terrorist organisation that continues to wage an insurgency within the country.
There has been no official comment from the Turkish government on the passage of peshmerga forces through the country.
The decision, if confirmed, marks a shift in Ankara's stance in light of comments made by Turkish President Recep Tayyip Erdogan on Sunday that he would not permit any transfer of arms to Kurdish fighters.
The development to allow peshmerga forces to fight in Kobani would further weaken the Islamic State's chances of taking the city as the US continues to conduct airstrikes that have forced the Islamist militants into retreat.
In addition to airstrikes, Washington has carried out strategic drops of weapons, ammunition and medical supplies to fighters in the city with C-130 transport planes making "multiple" deliveries of supplies offered by Iraqi-Kurdish authorities.
US Central Command (Centcom) said that the drops were "intended to enable continued resistance against Isil's [IS] attempts to overtake Kobani".
"Combined with continued resistance to Isil [IS] on the ground, indications are that these strikes have slowed Isil advances into the city, killed hundreds of their fighters and destroyed or damaged scores of pieces of Isil combat equipment and fighting positions," said the Centcom statement.
A US official confirmed that President Barack Obama had contacted Erdogan to inform him that airdrops would be taking place to aid the Kurdish fighters. The official did not reveal what the Turkish President's reaction was nor what was said in the conversation.