Syria: Jabhat al-Nusra takes two prominent journalists hostage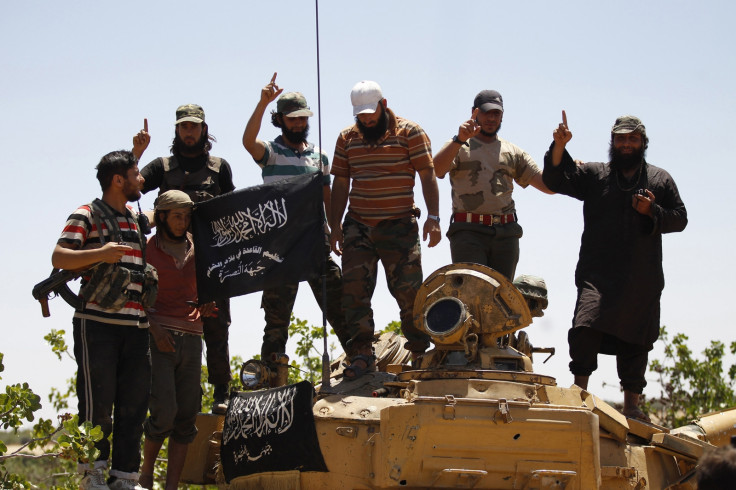 Two prominent journalists from a radio station in Syria's Idlib province have been taken hostage by Jabhat al-Nusra, an outfit having close links with al-Qaeda. Radio Fresh's manager Raed Fares and journalist Hadi al-Abdallah were abducted and the station's broadcasting equipment seized.
"Al-Nusra Front kidnapped at 06:55 (04:55 GMT) activists Hadi al-Abdallah and Raed Fares in the offices of Fresh FM where they work in Kafranbel," said Soner Taleb, head of media at the Syrian National Coalition, adding the rebel group disapproved of what it terms the radio station's "secular tendency and support of apostates". The duo were taken hostage on Sunday (10 January).
According to Agence France Presse, before the rebel group took the journalists hostage, "Al-Nusra members gathered all of the revolution flags and burned them in front of everyone." The radio station's staff were instructed to step on the flag of the original Syrian revolution as the rebel group had rejected it in favour of a black banner.
"We don't want media," the rebel group is believed to have said, Independent reported. Before leaving, the group smeared on the radio station's wall: "Seized by Jabhat al-Nusra. No entry." The duo were taken hostage because the station played music and other "wickedness and immorality", al-Nusra supporters claimed on social media.
Ahmad al-Bayoush, the station's executive manager, said they had been warned by the rebel group against playing music. "They [Jabhat al-Nusra] said that the songs were inciting evil and immorality." He added the detention "is unacceptable to us", as the station only broadcast "revolutionary songs".
Jabhat al-Nusra has been termed a terrorist organisation by the US and the UK. It has been left out of the peace talks scheduled for 25 January in Geneva. The talks are aimed at bringing an end to the five-year long Syrian conflict, which has killed more than 250,000 people and displaced millions of people.
© Copyright IBTimes 2023. All rights reserved.