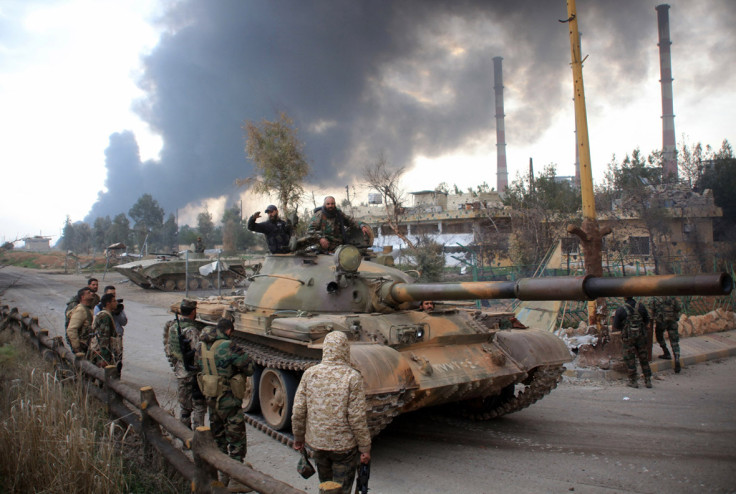 A landmark temporary ceasefire in war-torn Syria has come into effect as Kurdish militants take strategic town close to the Islamic State (Isis) stronghold of Raqqa. The "cessation of hostilities" is the first break in fighting during Syria's civil war, which has claimed the lives of an estimated 250,000 people.
As the ceasefire approached on Friday 26 February, Russian jets were still attacking rebel positions and just minutes before the midnight (10pm GMT) deadline, explosions could still be heard in Damascus. The agreement was made between world powers at the highest level, including between US President Barack Obama and Russian President Vladimir Putin.
The UN Syria mediator Staffan de Mistura, also said on Friday he intends to reconvene Syria peace talks in Geneva on March 7 if the ceasefire holds. De Mistura had abruptly aborted a first round of talks on 3 February.
The break in fighting involves both government and rebel forces, but not Daesh (Isis) and the al-Qaeda-linked Nusra Front. According to the High Negotiations Committee (HNC), an umbrella group opposing the Syrian government, almost 100 rebel factions agreed to the truce.
According to the BBC, the HNC warned the Syrian government and its allies not to use the "proposed text to continue the hostile operations against the opposition factions under the excuse of fighting terrorism".
Hours before the ceasefire, Russian warplanes were heavily bombing rebel positions in Damascus's Rif Dimashq province, with SOHR reporting 26 air strikes over the city of Duma, where regime shelling was also said to have killed a woman and a child. Fighting was also ongoing in the al-Merej and al-Qalamoun areas.
As the ceasefire came into effect Kurdish militias cut a key supply line to the east of the IS de facto capital of Raqqa. The People's Protection Units (YPG) and allied Arab forces have consolidated their hold on the strategic town of Shadadi, which fell earlier this week with the backing of US air strikes.
With its nearby oilfields, Shadadi was a strategic prize for its location on an IS supply route connecting Raqqa and Mosul. Kurdish forces have also repelled an IS offensive to retake Shadadi.