Syria: Madaya humanitarian situation still grim says Unicef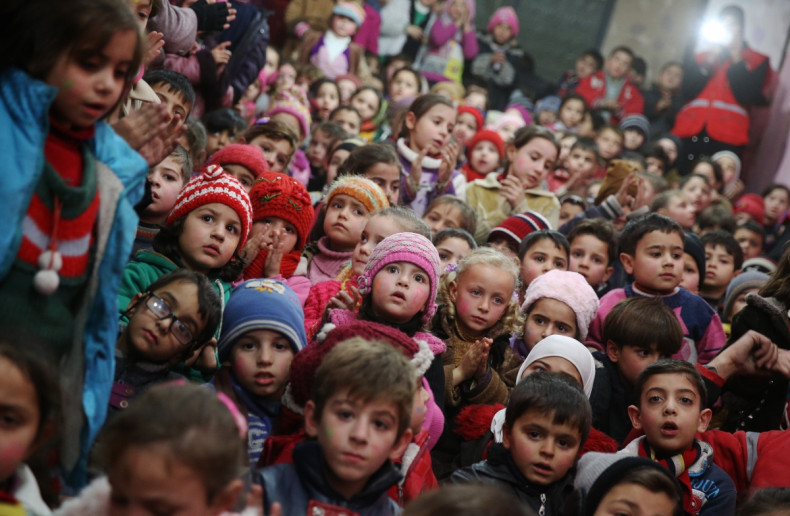 Though a second humanitarian convoy arrived in the besieged Syrian town of Madaya, the situation remains grim as help reached very late for many, the Unicef chief for Syria said. Painting a heart-rending picture, Hannah Singer said in the basement of a makeshift hospital she saw skeletal figures of two teenage boys bunched together on one mattress.
One of the boys named Ali was too weak to speak, she recollected. When one of her colleagues checked his pulse, he was fast fading. "One of them did not have a pulse, and the other was very low. Ali passed away before my eyes. It was almost surreal," Singer added.
"The boy next to him whispered, 'Did he die, did he die?' The doctor who tried to resuscitate Ali told him, no, it was OK, and he should take care of himself. We asked his family to move him out of the room. They were almost too tired and exhausted to mourn. It was all over in five minutes."
The Unicef confirmed cases of severe malnutrition among children in the rebel-held town where starvation has reportedly claimed 32 lives.
"We need to remind the world that Madaya is one of 15 places that are besieged. "We do not need finger pointing. All parties are engaged in this. We need the lifting of all sieges," Singer said.
Unicef spokesman Christophe Boulierac told a news briefing in Geneva that its and WHO staff screened 25 children under the age of five. Out of them, 22 showed signs of moderate to severe malnutrition. All were now receiving treatment, he said. Among 10 other children aged from six to 18, six showed signs of severe malnutrition.
Abeer Pamuk of the SOS Children's Villages charity also painted a pathetic picture of the children she saw in Madaya: "They all looked pale and skinny. They could barely talk or walk. Their teeth are black, their gums are bleeding, and they have lots of health problems with their skin, hair, nails, teeth."
She said in a statement: "They have basically been surviving on grass. Some families also reported having eaten cats. A lot of people were also giving their children sleeping pills, because the children could not stop crying from hunger, and their parents had nothing to feed them."