Syrian opposition groups have agreed to join together politically and militarily ahead of peace talks with the government of Bashar al Assad, an opposition member has said.
However, one of the main rebel groups, Ahrar al-Sham, pulled out of the talks in Riyadh and warned it would not accept the results of the conference unless they included "cleansing Syrian territories of the Russian-Iranian occupation and sectarian militia supporting them", AFP reported.
Russia has been conducting air strikes in support of Assad for more than two months, while Iran has provided military assistance.
At the end of the third day of talks a broad agreement was expressed in a statement in which the participants backed a "democratic mechanism through a pluralistic regime that represents all sectors of the Syrian people", Reuters reported.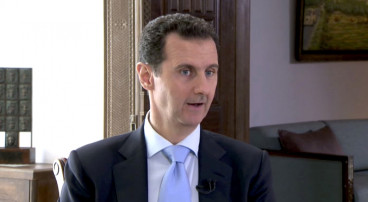 This would include women and would not discriminate on religious, sectarian or ethic grounds, it added.
Islamist insurgent groups, exiled opposition figures and Damascus-based activists were hoping that the talks would unify the opposition against Assad whom they agreed should play no part in the transition of the war-torn country.
Monzer Akbik, a member of the National Coalition opposition group, told the IBTimes UK that the statement made the point that all political opposition agreed Syria had to transform into a democratic state and that sovereignty needed to be maintained according to its borders.
"Once the transition of the governing body is formed then this new government should take over power in Syria. That will take the country into a transitional period of about 18 months. There will be free elections after 18 months supervised by the United Nations and they will be pluralistic and put the country into a path of a new democratic era.
"There will be a lot of security challenges, there might be some armed factions that control certain areas, and some remnants of the regime that might try to sabotage the process. I am confident that Syria will not disintegrate," he said.
Earlier the US Secretary of State John Kerry, speaking in Paris, said the Riyadh talks appeared to be "very constructive" and making progress. "I think everybody is moving in the direction that they want to rapidly get to a political process," he said.
A meeting to advance the Syrian peace talks in New York has been proposed for 18 December although not finalised yet.