Syria: Saudi Arabia deploys F-15 fighter jets to Turkey to tackle Isis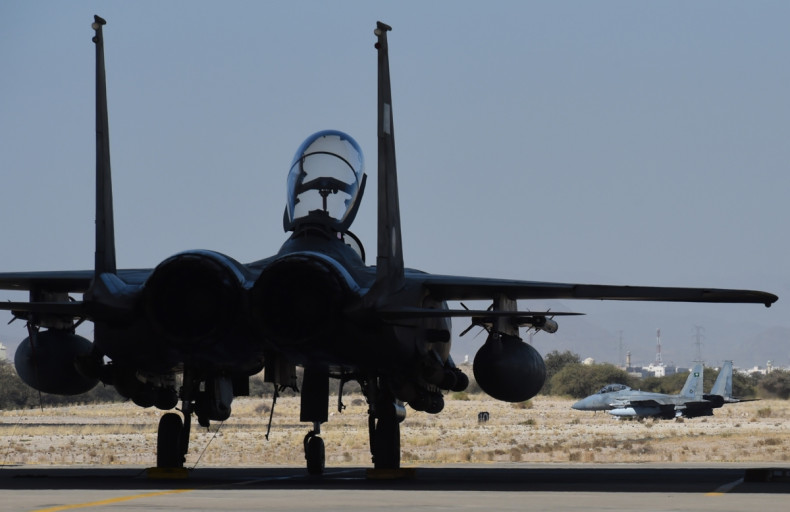 Saudi Arabia is deploying fighter jets to Turkey to take part in an air campaign against the Islamic State (Isis) group in Syria. Turkey's foreign minister, Mevlut Cavusoglu, told the state-run Anadolu Agency that a number of aircrafts was due to arrive at the Incirlik Air Base in the south east of the country on 26 February.
"We are expecting the planes to arrive today or tomorrow," Cavusoglu said. Local reports identified the planes as four F-15s. About 30 Saudi military personnel have instead already arrived at the airbase aboard two C-130 military cargo, which landed on 25 February.
Earlier in February, Saudi Arabia announced it was ready to launch a ground operation against IS (Daesh) given support of a broader coalition, an option that Turkey was also said to be considering.
The development came as the Syrian regime, which both Ankara and Riyadh stanchly oppose, has been gaining ground supported by Russian air power. Bashar al-Assad forces pushed back rebels, including some groups backed by the Saudis in the Aleppo area and on 25 February recaptured the town of Khanaser from IS.
A US and Russia-brokered ceasefire is due to come into effect on 27 February but its scope does not include IS, the al-Qaeda-linked Nusra Front and other cells deemed as terrorist organisations by the UN.