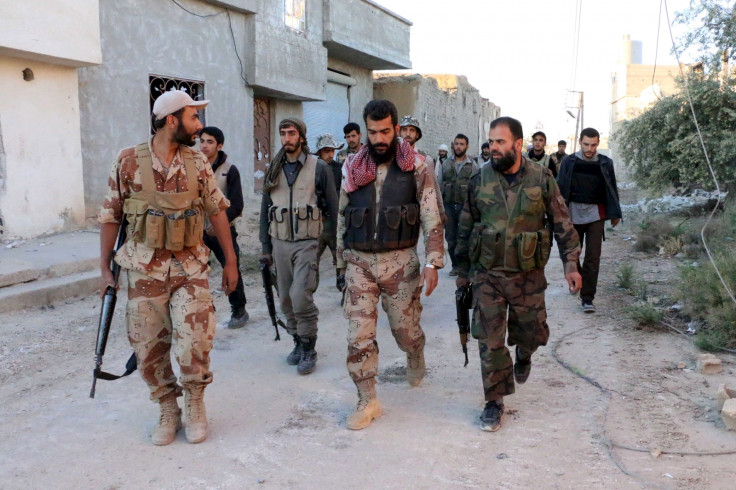 Turkish officials have confirmed that Ankara has signed a pact with Saudi Arabia to help rebels fighting against embattled Syrian President Bashar al-Assad.
The unusual, strategic alliance will provide "logistical and financial support" to the constellation of anti-Assad groups fighting on the ground, according to AP.
Earlier in April, the Huffington Post reported on high-level talks, brokered by Qatar, to form a military alliance to oust Assad. According to the report, Turkey would provide ground troops supported by Saudi Arabian air strikes, to assist moderate Syrian opposition against the regime forces. The US has so far refused to provide air cover to Turkish troops.
The alliance between two traditionally rival countries follows a general reconsideration of Saudi strategy in the region.
Saudi Arabia's King Salman seems less obsessed with fighting the Muslim Brotherhood than his predecessor, King Abdullah, according to experts. Turkey's President Recep Tayyip Erdogan is a traditional supporter of the Muslim Brotherhood in the region and has offered shelter to senior figures of the Islamist movement after they were kicked out of Qatar.
King Salman put together an international Sunni coalition to fight a proxy war against Iran-backed Houthis, a Shi'ite rebel group, to restore President Abd Rabbuh Mansur Hadi in Yemen.
In this context, an alliance between Turkey and Saudi Arabia, with the tacit agreement and indirect support of the US, could be a turning point in war-ravaged Syria. Under the new partnership, Saudi Arabia will provide the money and Turkey logistical support to the rebels.
Assad admitted publicly that rebels defeated government forces in northern Syria. He said the "setbacks" were part of war and not worrying. "Today we are fighting a war, not a battle. War is not one battle, but a series of many battles," he told supporters at a school in Damascus.
"So when setbacks occur, it is our duty as a society to boost the morale of the soldier and not wait for him to raise ours."