The Israel Defence Forces (IDF) confirmed the earlier reports that an Israeli drone, which was flying in the Syrian airspace, had been shot down on Monday (20 March).
However, the IDF played down the incident and said there were no security ramifications and the unmanned aerial vehicle did not contain any sensitive information.
The Syrian army had initially claimed bringing down the military drone, a not-so-sophisticated Sky Rider type that primarily used for surveillance providing high-quality images. The drone had crashed into the Syrian territory.
Stopped short of admitting that the drone was intercepted by Syrian forces, IDF said they are still investigating the crash. Israel insisted there is no information leak from the spy aircraft, which is a low-key tactical surveillance drone operated by the IDF's Artillery Corps.
Images of the downed aircraft have been published in media outlets run by the Lebanese military group, Hezbollah. The group's Al-Manar website said the anti-aircraft weapons fired by the Syrian forces, loyal to President Bashar al-Assad, intercepted the plane over Quneitra.
The small drone usually wipes off the data in it whenever it crashes and is widely considered not a technologically advanced drone. It usually provides live images to the ground troops while on air. Although this is not the first time Israel has lost a drone in war zones but most of those incidents are often blamed on technical failures.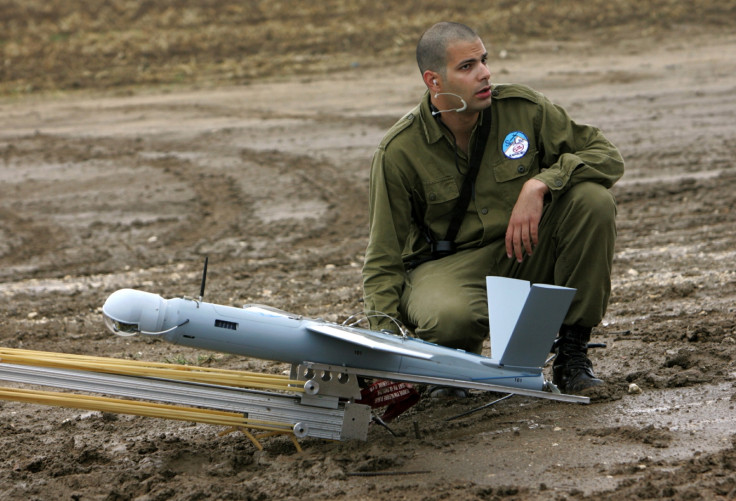 The latest incident comes at a time of high tensions between Syria and Israel as the latter's aircraft claimed to have pounded several targets during the weekend. Assad's forces have also responded in kind by firing off anti-aircraft missiles escalating the military confrontation to a whole new level.