Syria: Turkey downing Russian jet 'stab in back by accomplices of terrorists' says Vladimir Putin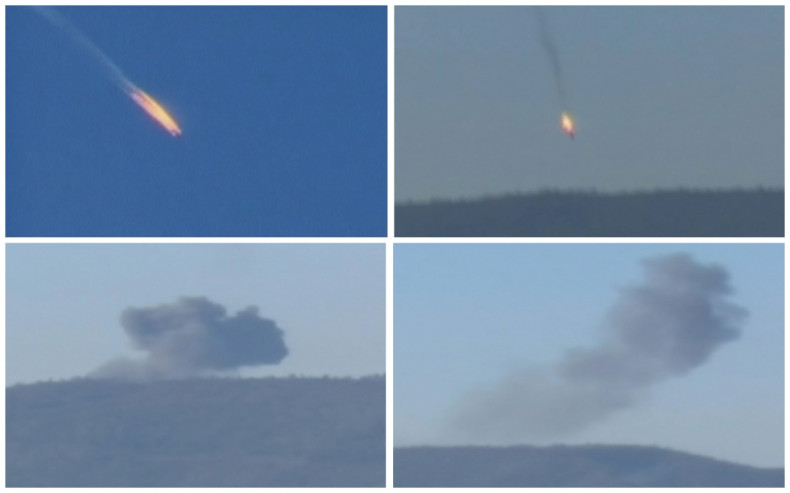 Russia's president Vladimir Putin has called Turkey's downing of a Russian fighter bomber a "stab in the back by the accomplices of terrorists" such as Islamic State (Isis). Warning the incident will have "serious consequences" for already strained Russian-Turkish relations, Putin said the Su-24 "never threatened the republic of Turkey in any way".
He repeated the defence ministry's claims that the plane was downed on Syrian territory 4km from the Turkish border and did not violate the Turkish airspace, as maintained by Ankara. Putin also said Russia signed an agreement with the US partners to prevent such incidents.
Turkey's fighter jets shot down the warplane, a Russian Su-24, after repeatedly warning it over air space violations, according to Turkish officials. The military said the downed jet was warned 10 times in five minutes before being shot down by its own F-16 fighter jets.
Turkish Prime Minister Ahmet Davutoglu has ordered the foreign ministry to hold consultations with Nato, the UN and related countries on Syrian border developments. He said Turkey "has duty to act against everyone violating its borders".
Footage emerged allegedly showing one of the Russian pilots of the jet that was downed by Turkish fighters immobile on the ground, presumably dead.