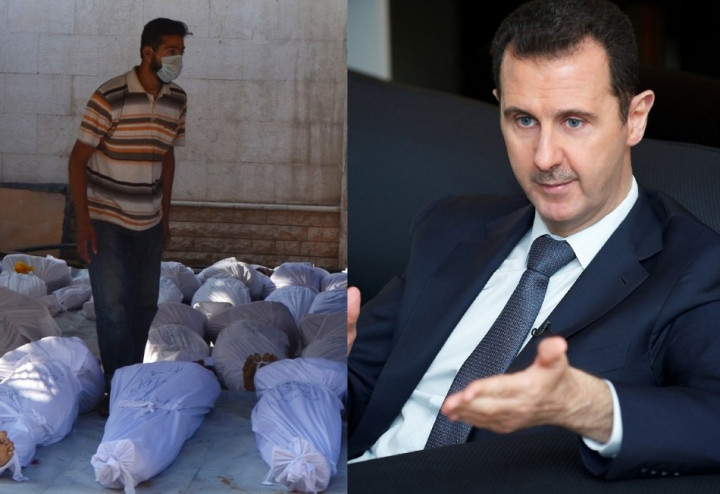 UN inspectors have reported that there is "clear and convincing evidence" that chemical weapons were used in an attack on a Damascus suburb in which 1,400 people were killed.
The UN report confirmed that sarin gas was used in a large-scale attack on the rebel-held area of Ghouta on 21 August.
The report did not say who was responsible for the massacre. The US and its allies blame the regime of Bashar al-Assad while Damascus and Russia blame rebel forces.
"This is a war crime and a grave violation of international law," UN secretary-general Ban Ki-moon said. "The results are overwhelming and indisputable. The facts speak for themselves."
The UN team of inspectors led by chief weapons inspector Ake Sellstrom said that unequivocal and objective evidence confirmed that chemical weapons had been used to kill civilians, including children.
"The conclusion is that chemical weapons have been used in the ongoing conflict between the parties in the Syrian Arab Republic, also against civilians, including children, on a relatively large scale," the report read.
"In particular, the environmental, chemical and medical samples we have collected provide clear and convincing evidence that surface-to-surface rockets containing the nerve agent sarin were used," UN inspectors wrote.
"This result leaves us with the deepest concern."
French foreign minister Laurent Fabius described the report as "damning".
"It leaves no doubt on the origin of the attack," he said.
After the US and France threatened a punitive military strike against Assad over the Ghouta massacre, a broad agreement was reached with Russia to end Syria's chemical weapons programme.
The agreement calls for an inventory of Syria's chemical weapons programme within one week, with all components of the programme taken out of the country or destroyed by mid-2014.
Meanwhile, Turkey said its air forces had gunned down a Syrian helicopter close that had violated its airspace.