The battle for Damascus was being stepped up as Syrian rebels circled the international airport Bashar al-Assad's army massed at the city gates.
Syrian rebels have declared Damascus international airport a legitimate target and reportedly cut access to it from most sides.
"The rebel brigades who have been putting the airport under siege decided that the airport is a military zone," Nabil al-Amir, a spokesman for the rebels' Damascus Military Council, said.
After days of increasing fighting rebels warned civilians to stay away from the airport which is just 20km (12 miles) southeast of the city centre. All foreign commercial flights were suspended as rebels approached last week.
"It's very clear that the regime's forces are being ground down," US ambassador to Syria Robert Ford told CNN.
"That said, the regime's protection units continue to maintain some cohesion and they still have some fight left in them, even though they are losing. I expect there will be substantial fighting in the days ahead," Ford said.
The regime was reportedly preparing a counterattack on rebel positions and was assembling troops and tanks in Damascus' southern neighbourhoods of Darayya and Muadhamiya.
From there the regime was expected to launch a ground attack, according to the BBC.
The Syrian Observatory for Human Rights reported a preliminary bombardment of the city' southern outskirts by the army.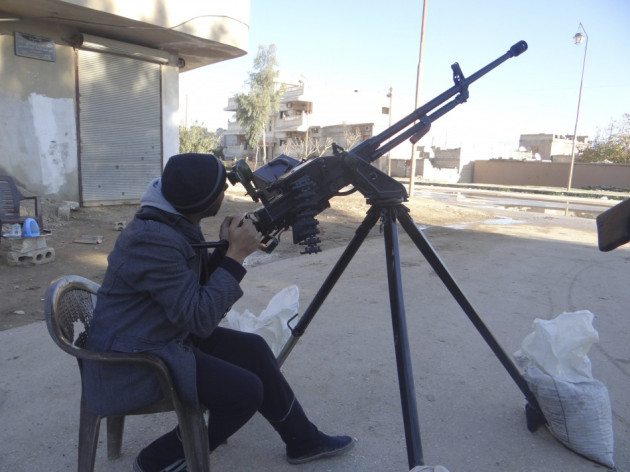 Western Diplomacy prepares for life post-Assad
Western diplomats were working on two fronts to agree a rapid political transition avoiding further bloodshed.
US Secretary of State Hillary Clinton said Russia had agreed to urge Assad, who is supported by Moscow, to sit down for talks with the rebels.
"No one should have any illusions about how hard this remains, but all of us with any influence on the process, with any influence on the regime or the opposition, need to be engaged," Clinton said after meeting Russian foreign minister Sergey Lavrov and UN peace envoy Lakhdar Brahimi in Dublin.
A Friends of Syria meeting called by Western countries is to be held in Morocco in an attempt to legitimise the newly formed National Coalition for Syrian Revolutionary and Opposition Forces and oust extremist Islamic groups.
The US was reportedly about to declare that extremist Islamic rebel group Jabhat al-Nusra was a terrorist organisation. Al-Nusra is believed to be linked to al-Qaida and has played a prominent role in the rebellion alongside the Free Syrian Army.